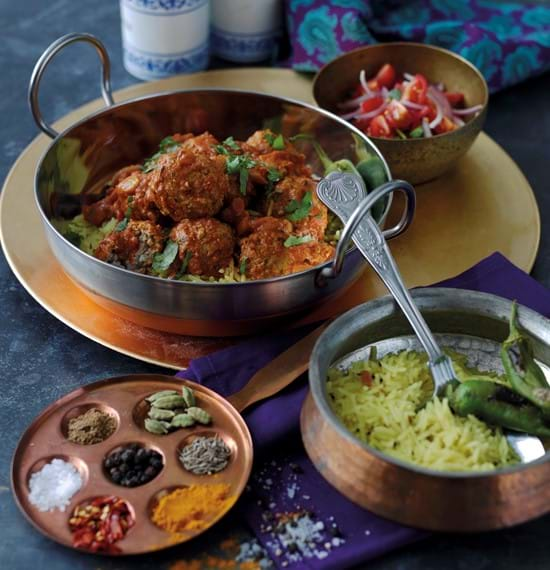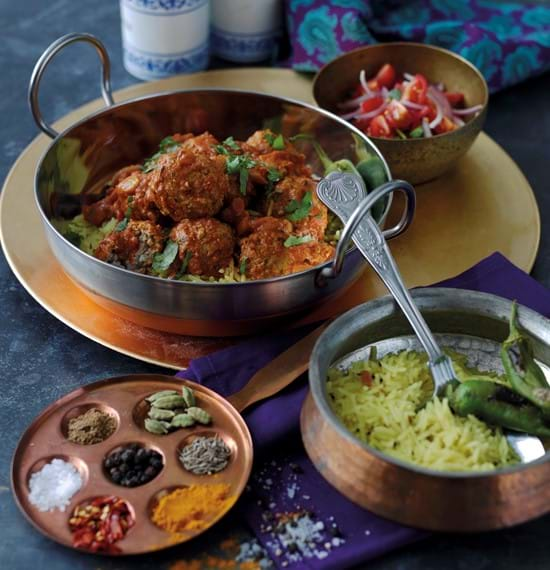 Indian Meatball Curry
This recipe, courtesy of Mamta Gupta, is a delicious, authentic lamb meatball curry that is straighforward to cook with amazing results.  Serve your meatbals with prepared chapattis, plain or pilau rice.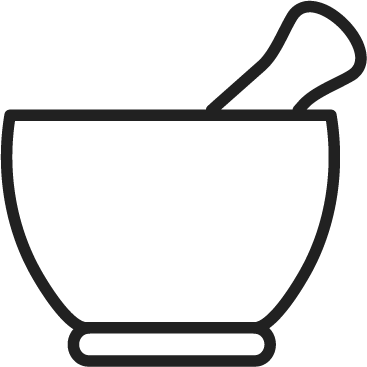 prep time
25 mins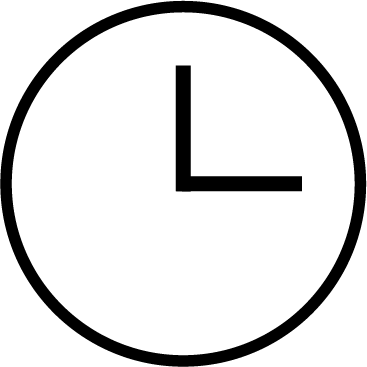 cook time
30 minutes serves
4 people
Energy

316kcal

Fat

20.4g

Saturates

6g

Carbs

10.6g

Sugars

7.3g

Fibre

4.2g

Protein

24.9g

Salt

2.5g
Ingredients
For the Meatballs

450g lamb mince

1 egg, lightly beaten

1 medium onion, peeled and roughly chopped

1 x 1.25cm piece fresh root ginger, peeled

2-3 garlic cloves, peeled

1-2 green chillies (adjust to taste. If you do not have green chillies, add red chillies to taste)

1½ teaspoons salt, or to taste

½ teaspoon freshly ground black pepper

A few fresh coriander leaves (or mint if you prefer)

For the Curry

2 tablespoons vegetable oil, for cooking

1 medium onion, peeled and roughly chopped

2-3 garlic cloves, peeled

1 x 2.5cm piece fresh root ginger, peeled and roughly chopped

1 teaspoon cumin seeds

2-3 large cardamoms, broken slightly with a mortar

6-8 whole black peppercorns

6 whole cloves

2 bay leaves

1 x 5cm piece of cinnamon stick or cassia bark

½ teaspoon ground coriander

½ teaspoon ground turmeric

1 teaspoon mild ground sweet paprika, for colour

Salt, to taste

2 medium tomatoes, finely chopped, or use 200 grams chopped tinned tomatoes

2 teaspoons tomato puree

425ml pint water (adjust for how thick you want the curry to be)

1 level teaspoon garam masala

2 tablespoons freshly chopped coriander leaves
Method
To make the meatballs; place all meat ball ingredients, except the lamb and egg, in a food processor and process finely. If you do not have a food processor, chop the onion, ginger and garlic and chillies very finely and then add the other ingredients.

Place the lamb in a large bowl. Add the onion mix and the egg. Mix well by hand or with a large spoon.

Transfer to an airtight container, cover and leave in the fridge for a couple of hours or overnight to marinate. This helps the flavours to infuse.

Shape the mixture into 20 walnut sized balls. Wetting your fingers and palms with water helps.

To make the meatball curry; heat the oil in a pan, then add the whole spices. When the cumin seeds begin to sizzle, add the onion, ginger and garlic mix.

Fry until golden to dark brown. Be patient, this stage can take a while. Add the chopped tomatoes, tomato purée, ground coriander, turmeric, chilli powder, paprika and salt. Cook until the oil separates or the mix looks shiny.

Add the water, bring to the boil and then turn down to a simmer. Add the meatballs one by one to the simmering (not boiling) sauce. Allow to simmer without the lid for about 20 minutes or so (Closing the lid sometimes makes the meat balls break up.), shaking the pan from time to time.

When meat balls are ready, any oil will separate and float to the top of the sauce. Add half the coriander leaves and garam masala, stir gently  and transfer to a serving dish.

Garnish with remaining coriander and serve hot with freshly made chapattis, steamed rice or plain pilaf rice.
Recipes you may also like