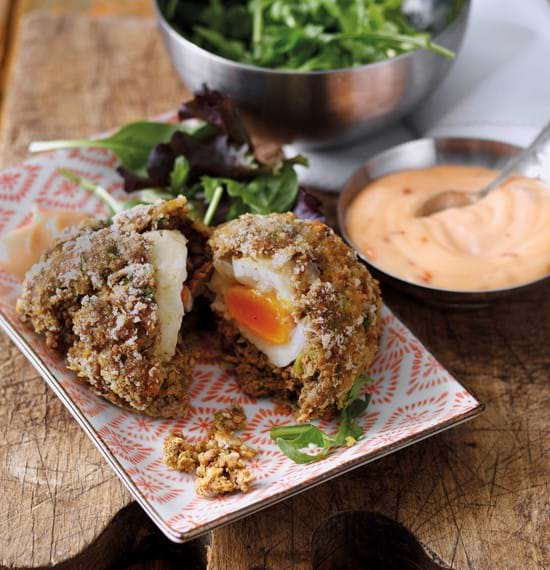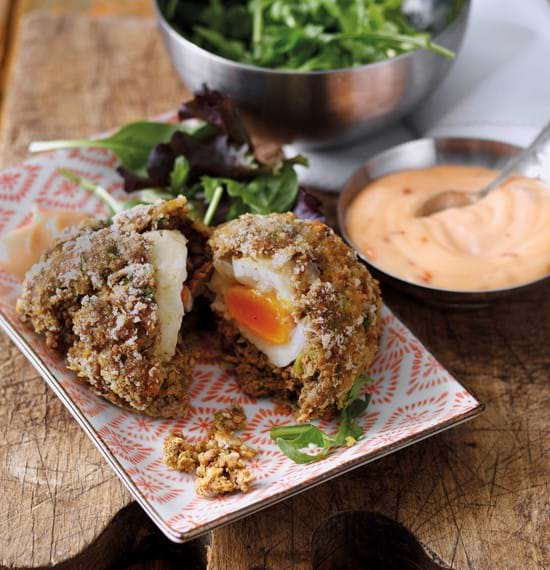 Keema Scotch Eggs
Try this modern take on a classic recipe. We use the ingredients for a lamb keema base to produce a mouth-watering scotch egg with a difference.  Serve with a sweet chilli sauce and mayonnaise dip.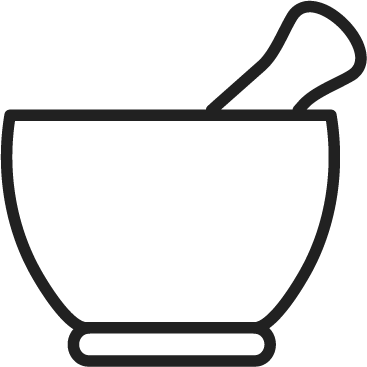 prep time
20 mins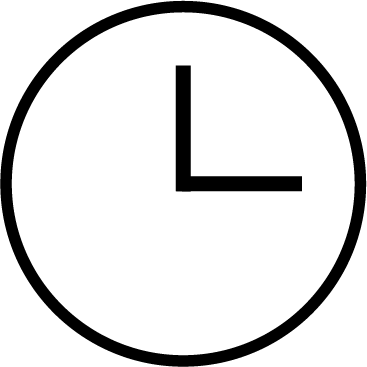 cook time
30 minutes serves
4 people
Ingredients
450g lamb mince

4 medium eggs

2 garlic cloves, peeled and finely chopped

1 x 2.5cm piece fresh root ginger, peeled and finely chopped or 5ml/1tsp prepared minced ginger

1-2 small green chillies, deseeded and finely chopped or 5ml/1tsp hot chilli sauce

2 tablespoons prepared curry paste of your choice

50g fresh or frozen peas, (thawed if using frozen) and mashed

Large handful freshly chopped coriander

50g plain flour

1 egg, beaten

75g fresh or dried breadcrumbs
Method
Put the eggs in cold water, bring to the boil, reduce the heat and simmer for 3-4 minutes.  Drain and transfer to a bowl of ice-cold water.

In a large bowl together the lamb, garlic, ginger, chillies or chilli sauce, curry paste, peas and seasoning.  Divide the mixture into 4 equal portions.

Carefully peel the eggs and place an egg in the middle of each portion and carefully wrap the mixture around until all the egg is covered in an even 1cm thickness of the mixture. Repeat with the remaining egg.

Preheat the oven to 180°C,160°C Fan, Gas mark 4.

Put the flour, beaten egg and breadcrumbs into separate small bowls. Dip each Scotch egg into the flour, then egg and breadcrumb to coat. Transfer to a slightly greased ovenproof dish or a non-stick roasting tin and cook for 25 minutes.

Serve the eggs with a sweet chilii sauce and mayo dip and a green salad.
Recipes you may also like