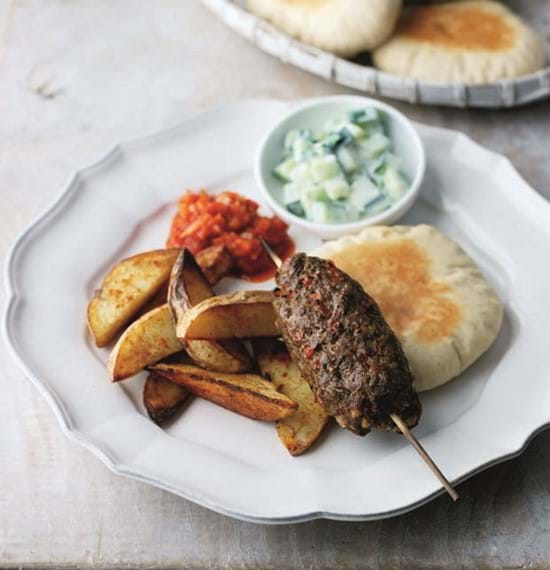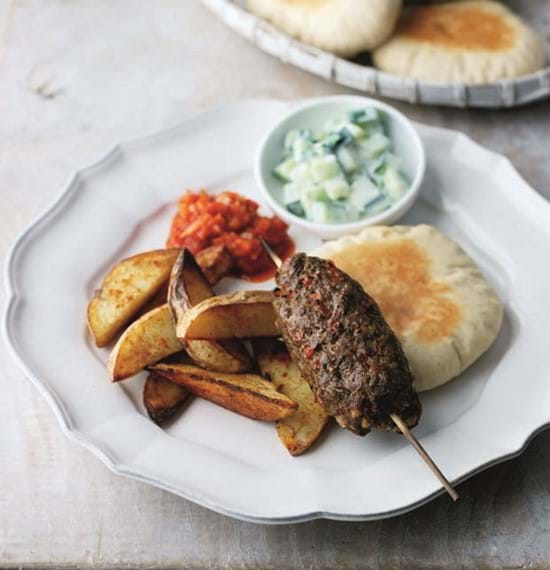 Kofta Kebabs served with Pitta Discs,Paprika Chips,Raita and Spicy Tomato Chutney
Takes time to prepare but worth the effort. Spiced beef koftas can be cooked on grill or barbecue and served with a tomato salsa, spicy potato wedges, cooling yogurt riata and homemade pitta breads.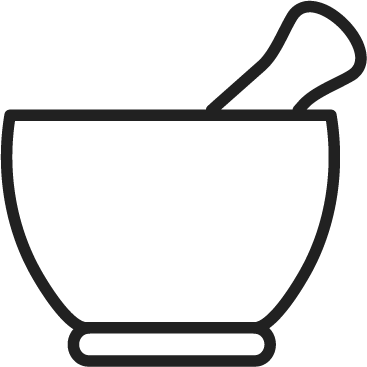 prep time
40 mins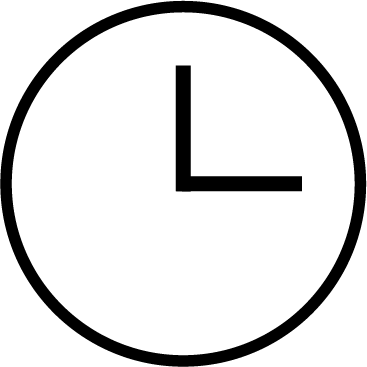 cook time
35 minutes serves
4 people
Ingredients
225g lean beef mince

1 slice thin white bread

1 small red pepper, deseeded and finely chopped

1 small onion, peeled and chopped

1 small garlic clove, peeled and crushed

2 teaspoons garam masala

1 small piece fresh root ginger, peeled and finely chopped

For the Spicy Tomato Chutney:

3 large ripe tomatoes, skinned, deseeded and roughly chopped

1 teaspoon ground paprika

1 tablespoon white wine vinegar

1 teaspoon caster sugar

For the Paprika Chips:

2 medium baking potatoes, peeled and cut into wedges

2 tablespoons ground paprika

2 tablespoons sunflower oil

For the Pitta Discs:

225g strong white bread flour

7g sachet fast acting dried yeast

Pinch of salt

Pinch of caster sugar

1 tablespoon oil

For the Raita:

3 tablespoons natural yogurt

¼ cucumber, finely diced

1 small garlic clove, peeled and crushed

Small bunch freshly chopped coriander

Extra oil, for kebabs
Method
Preheat the oven to 180°C, 160°C Fan, Gas Mark 4.
Place the bread in a food processor and whizz to form breadcrumbs.
With clean hands, in a large bowl, mix together the mince, red pepper, half the onion, garlic, salt and pepper, garam masala, ginger and breadcrumbs.
Divide the mixture into 4 equal pieces and mould onto four wooden satay or kebab skewers (soaked in water for 20 minutes), cover with cling film and chill in the fridge for 15-20 minutes.
To make the spicy tomato chutney; put the tomatoes in a pan with the remaining onion, paprika, white wine vinegar and sugar. Reduce the heat and simmer for 10-12 minutes or until soft. Transfer to a small serving bowl and chill until required.
Put the wedges on a non-stick baking tray, season and sprinkle with the half the paprika. Drizzle with the sunflower oil and roast for 30-35 minutes.
To make the pitta discs; place the dry ingredients into a large bowl. Mix the oil with the water, make a well in the centre of the flour and pour in the liquid.
Knead on a floured surface for about 5 minutes and shape into 4 x 9cm discs. Transfer to a lightly greased ovenproof baking tray and cook for 5-7 minutes, turning once. Remove and set aside until required.
Brush the kebabs with the oil and cook under a moderate preheated grill or prepared barbecue for 12-16 minutes, turning occasionally or until any meat juices run clear.
Meanwhile to make the raita; in a small bowl mix all the ingredients together and spoon into a small serving bowl.
Serve the kebabs with the paprika chips, pitta discs, chutney and raita.
Recipes you may also like