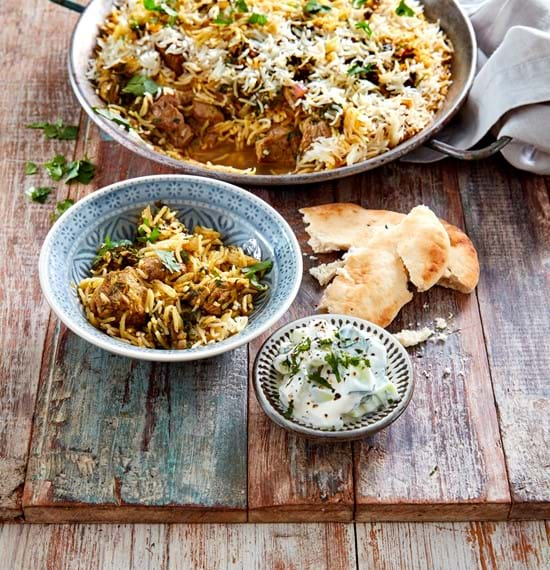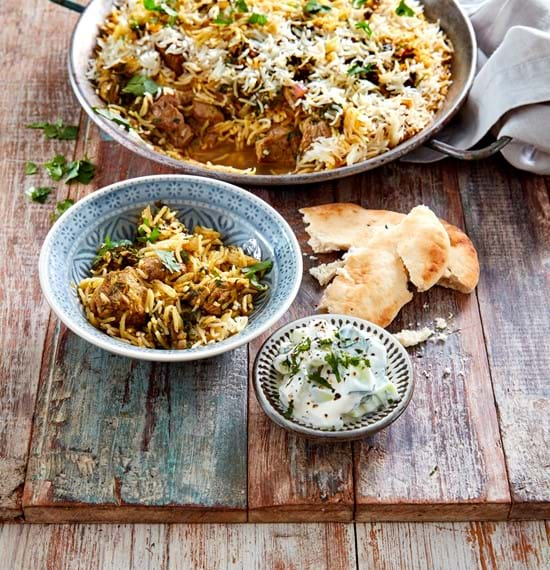 Lamb Biryani
This aromatic rice dish featuring lamb shoulder or leg cubes, spinach, curry paste, onion, garlic and stock make a supper dish that is packed with flavour and and will delight your tastebuds.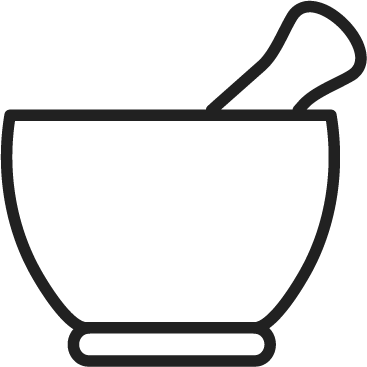 prep time
20 mins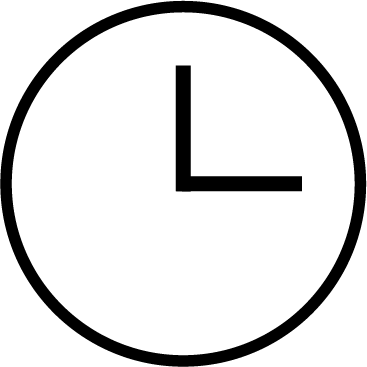 cook time
40 minutes serves
4 people
Energy

540kcal

Fat

26.8g

Saturates

6.2g

Carbs

42.2g

Sugars

7g

Fibre

6.3g

Protein

29.4g

Salt

2g
Ingredients
4 lamb leg steaks, cut into 2.5cm cubes

2 tablespoons rapeseed or vegetable oil

2 medium onions, peeled and finely chopped

6 garlic cloves, peeled and finely chopped or 2 tablespoons garlic purée

1 x 5cm piece fresh root ginger, peeled and finely chopped or grated (frozen will do too)

30ml-60ml curry paste or powder of your choice

500ml good, hot lamb stock

150g frozen spinach

Large bunch freshly chopped coriander

500g cooked basmati rice

Lime/lemon wedges, to garnish

Extra freshly chopped coriander, to garnish
Method
Preheat the oven to 180°C, 160°C Fan, Gas Mark 4.
Heat 1 tablespoon oil each in two separate pans. Cook the lamb, half the onions, garlic and ginger in one pan and the remaining onions, garlic, ginger in the second pan. Reduce the heat and cook gently for 6-8 minutes until the meat in the pan is brown and the onion mixture in the other pan is soft.
Add equal quantities of the curry paste or powder to each pan according to your preference and cook for 1-2 minutes to release the flavours. Add the lamb stock to the pan with the lamb mixture only. Turn up the heat and bring to the boil. Remove from the lamb pan from the heat, season to taste and add half the coriander.
Add spinach to the second pan with the onion mixture. Heat gently, stirring occasionally until the spinach thaws. Remove from the heat, season to taste and add the remaining coriander.
Spoon half the lamb mix (including half the stock) into a 600ml lightly greased large rectangular ovenproof dish, then half the spinach mix and half the rice. Repeat the steps finishing with the rice.
Cover with foil and cook in the oven for 20-25 minutes.
Serve with mango chutney, naan or pitta bread and a cucumber raita.
Tips:
This recipe works well with cooked roast lamb too. The same cooking times apply.
Recipes you may also like