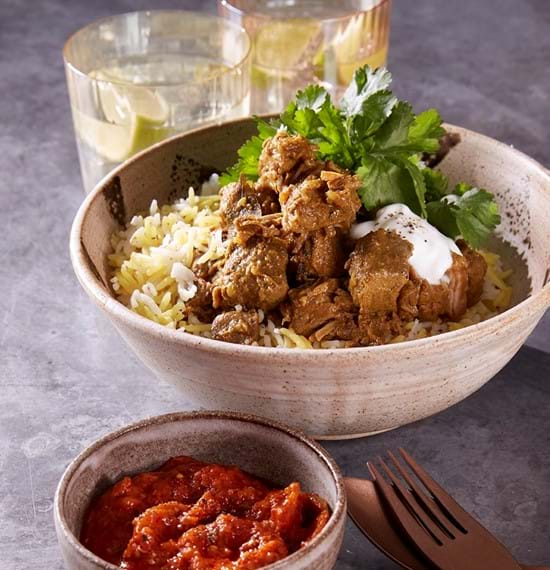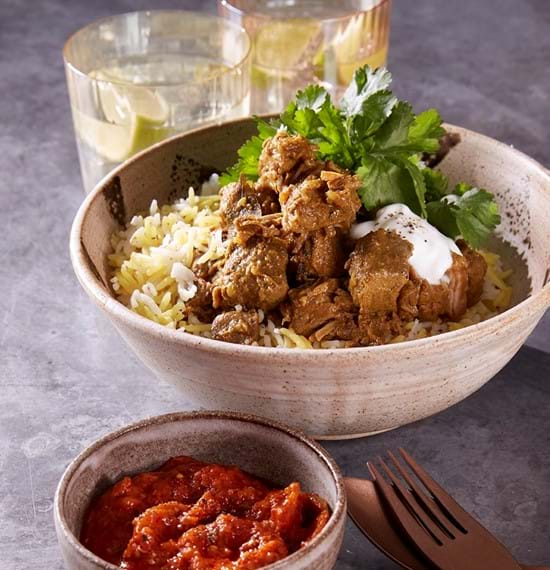 Lamb Varuval Curry
This is an authentic, delicious lamb curry which has a unique flavour.  The texture is that of a drier curry and originates from Southern India in the state of Tamil Nadu.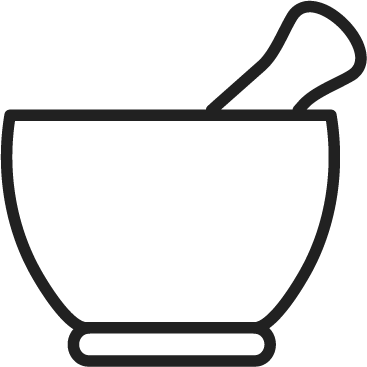 prep time
20 mins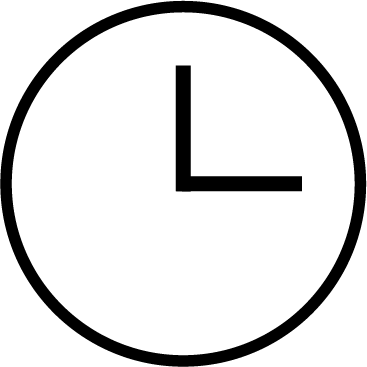 cook time
3 hours serves
8 people
Energy

199kcal

Fat

12.9g

Saturates

4.6g

Carbs

2.4g

Sugars

1.4g

Fibre

0.9g

Protein

19.5g

Salt

0.2g
Ingredients
900g lamb or mutton leg or shoulder, fat removed and cut into 2.5cm cubes

1 teaspoon ground turmeric

4 teaspoons oil

2 small red onions, peeled and finely chopped

1 cinnamon stick

2 whole star anise

4 cardamom pods, bruised

1 tablespoon whole fennel seeds

½ teaspoon whole cloves

Small handful fresh or dried curry leaves

1 tablespoon prepared ginger-garlic paste

1 small tomato, seeded and diced

1½ teaspoons garam masala

1½ teaspoons curry powder

1½ teaspoons ground paprika

Large handful freshly chopped coriander
Method
In a large bowl add the lamb or mutton and ½ teaspoon ground turmeric. Season well.
Heat 2 teaspoons of the oil in a large non-stick or griddle pan over moderate heat and add the onions.  Cook for 5-10 minutes until soft.  Add the cinnamon stick, star anise, cardamom, fennel and cloves.  Stir gently and cook for a few seconds.
Add the curry leaves and cook for 3-4 minutes. Add the garlic and ginger paste.  Continue to cook for about 10 minutes, stirring occasionally.
Add the tomato, lamb or mutton and cook for 5-10 minutes, coating the meat in the spice mix.  Add 200ml water, reduce the heat, cover and cook for 3-3½ hours for lamb or

3½-4½

 hours for mutton.  Alternatively, transfer to a slow cooker and cook for 8-10 hours on LOW or 4-6 hours on HIGH.
Heat the remaining oil in a separate non-stick frying pan and add garam masala, curry powder, paprika and the remaining ground turmeric and heat for 1 minute or until the aromatic. Stir the spices into the lamb or mutton mix.  Cover and continue to cook for a further 10 minutes in the pan or slow cooker.
Garnish with the fresh coriander and serve with basmati rice, naan bread and a selection of Indian accompaniments.
Additional Recipe Information:
Nutritionals based on a lamb leg joint, fat removed.  Serving accompaniments not included.
Recipes you may also like