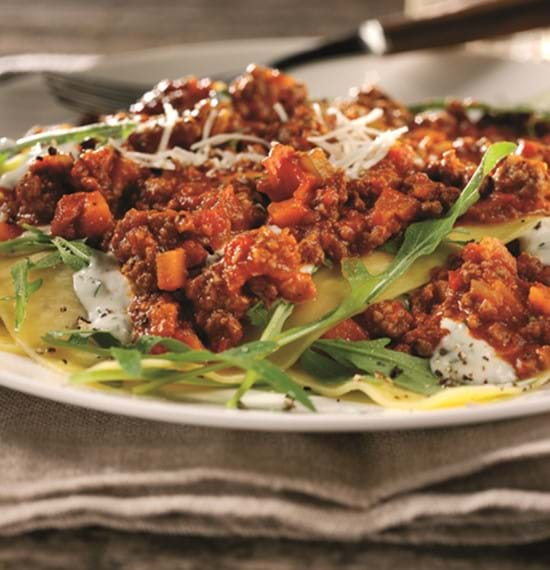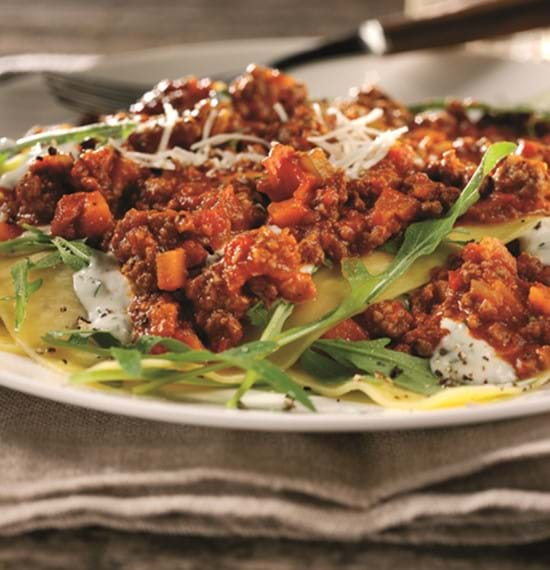 Gastro Open Lasagne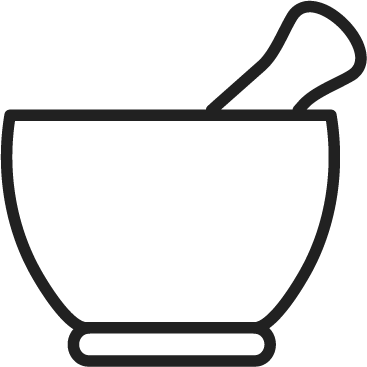 prep time
10 mins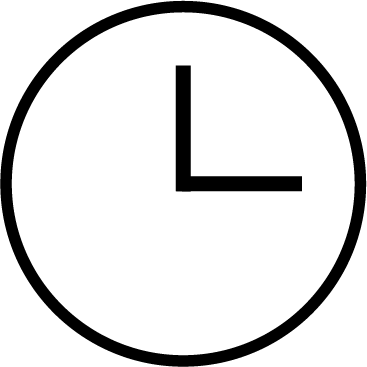 cook time
1 hour 50 minutes serves
4 people
Ingredients
675g/1½lb lean beef mince

15ml/1tbsp olive oil

1 onion, peeled and finely chopped

2 garlic cloves, peeled and crushed

1 large carrot, peeled and finely diced

1 large celery stick, finely diced

75g/3oz pancetta cubes or streaky bacon, cut into cubes

150ml/¼pint full-bodied red wine

30ml/2tbsp tomato purée

5-10ml/1-2tsp ground nutmeg

2 x 400g cans chopped tomatoes

300ml/½pint cold water

Salt and freshly milled black pepper

1 x 300g pack (or 12) fresh lasagne sheets

1 x 60-100g bag rocket leaves

1 x 300g pack (or12) fresh lasagne sheets

For the parmesan sauce

1 x 200ml carton half fat crème fraîche

45ml/3tbsp freshly grated Parmesan

45ml/3tbsp freshly chopped flat-leaf parsley

Extra Parmesan, to garnish
Method
Heat the oil in a large non-stick pan and cook the onion, garlic, carrot and celery for 5 minutes until soft, but not coloured.
Add the mince and pancetta or bacon and cook until brown for 10-15 minutes, breaking down any meaty chunks with the back of a wooden spoon.
Add the wine, tomato purée, nutmeg, tomatoes and water. Season and bring to the boil. Reduce the heat, cover and cook for 1 hour, stirring occasionally. Remove the lid and continue to cook uncovered for a further 30 minutes.
10 minutes before the end of the ragu cooking time prepare the Parmesan sauce. Heat the crème fraîche, Parmesan and herbs in a small pan for 3-4 minutes under a moderate heat. Season to taste.
Meanwhile, cook the lasagne sheets according to the packet instructions or for 3-4 minutes in a large pan of boiling salted water, keeping the sheets separate. Drain the sheets in a colander.
Assemble the lasagne on warmed plates. Start with a lasagne sheet, a few rocket sprigs, the ragu sauce and the Parmesan sauce. Repeat with two further layers of lasagne, rocket leaves and ragu sauce. Finish with 1-2 tablespoonfuls of the Parmesan sauce and garnish with extra freshly grated Parmesan.
Serve immediately.
Recipes you may also like