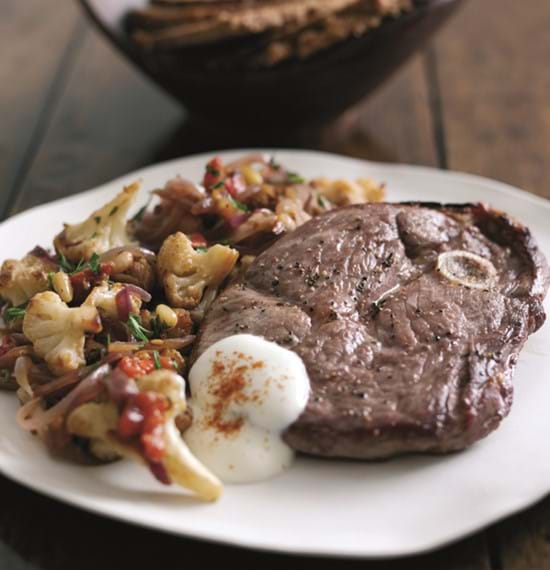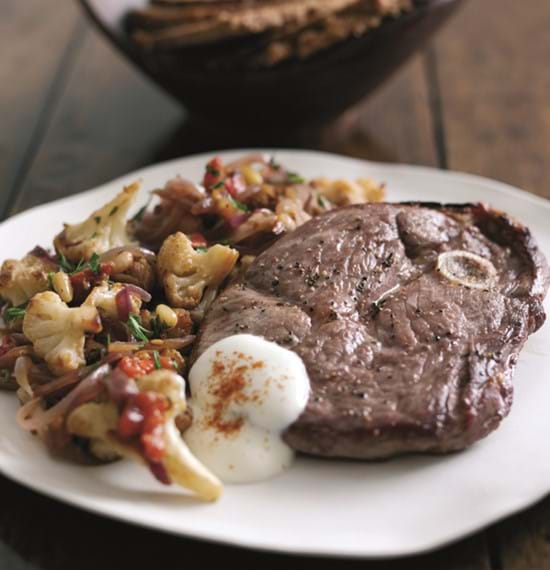 Leg Steaks with Warm Cauliflower,Tomato and Toasted Pine Nut Salad
Lamb leg steaks seasoned, grilled and served with tasty combination of pan-fried onions, tomatoes, garlic and cauliflower florets, then garnished with pine nuts, fresh parsley and a dollop of natural yogurt.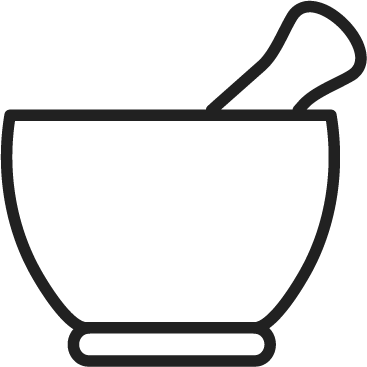 prep time
15 mins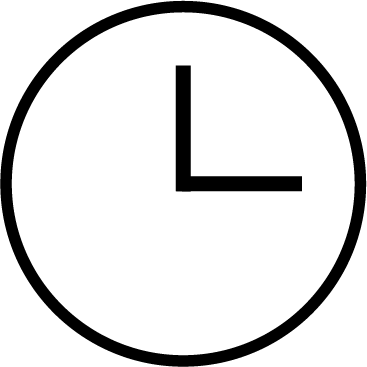 cook time
15 minutes serves
4 people
Ingredients
4 lean lamb leg steaks

2 tablespoons extra virgin olive or rapeseed oil

2 small red onions, peeled and finely sliced lengthways

50g butter

2 garlic cloves, peeled and chopped

4 medium tomatoes, skinned, deseeded and roughly chopped

1 cauliflower, cut into bite-sized florets and cooked until just tender

40g lightly toasted pine nuts

1 small bunch fresh flat-leaf parsley, roughly chopped

To serve:

Plain yogurt
Method
Place the steaks on a chopping board, season and brush with half the oil on both sides. Cook on a preheated grill or prepared barbecue for 8-10 minutes (for medium), turning occasionally or until any meat juices run clear. Transfer to a warm plate and cover loosely.
Heat the remaining oil in a heavy bottomed non-stick frying pan and cook the onion for 3-4 minutes until caramelised and partially softened. Add the tomatoes then transfer to a small bowl and set aside.
Return the pan to the hob and melt the butter over a medium heat. Add the garlic and cauliflower. Cook until lightly caramelised tossing occasionally. Return the tomato mixture to the pan with the cauliflower, season and stir through the pine nuts and parsley.
Serve the steaks with a dollop of yogurt and the warm salad.

Credit:Recipe supplied courtesy of Oliver Rowe.
Tips:
Alternatively, cook the leg steaks on the hob in a non-stick griddle pan.
Recipes you may also like