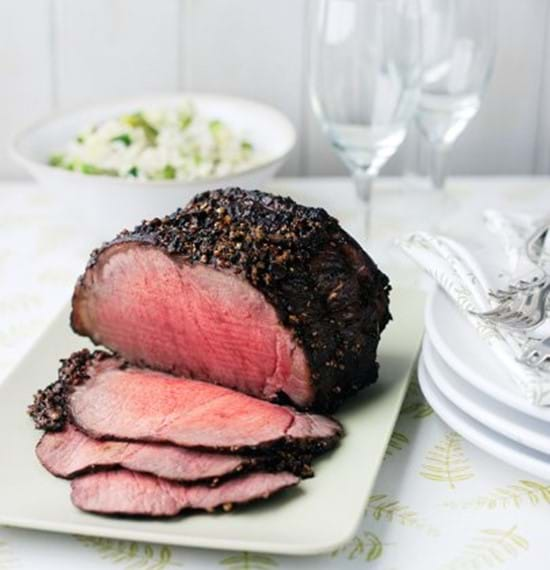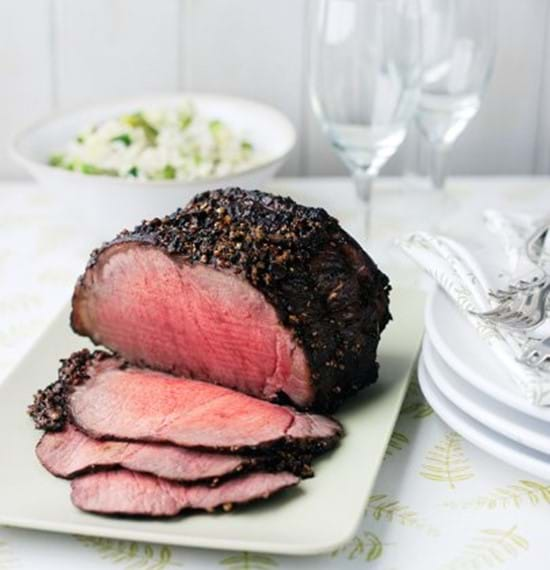 Peppered Beef With Spring Rice Salad
A great roast using sirloin or topside marinated in garlic, crushed peppercorns and balsamic vinegar for a lighter Sunday lunch.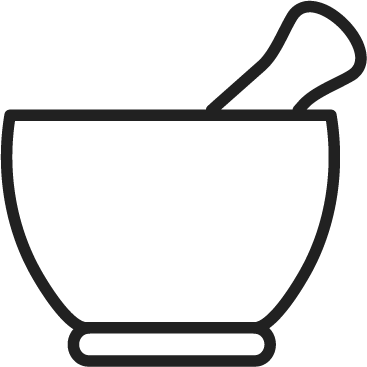 prep time
5 mins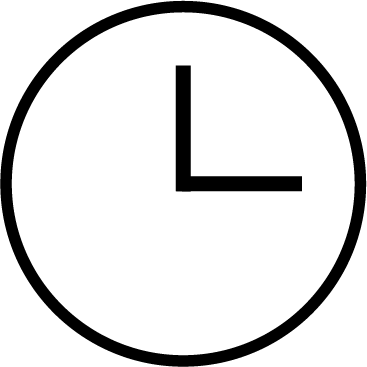 cook time
1 hour 25 minutes serves
6 people
To Cook Rare: 20 minutes per 450g/1lb plus 20 minutes
To Cook Medium: 25 minutes per 450g/1lb plus 25 minutes
To Cook Well Done: 30 minutes per 450g/1lb plus 30 minutes
Ingredients
1.3kg/3lb lean sirloin, or topside joint

1 large garlic cloves, peeled and finely chopped

15ml/1tbsp mixed peppercorns, crushed

Salt

50ml/2floz good quality balsamic vinegar

For the Spring Rice Salad

:150g/5oz long-grain rice

300g/10½oz asparagus, trimmed and cut into 2.5cm/1inch pieces

3 spring onions, finely chopped

½ cucumber, diced

For the Honey and Mustard Dressing

:15ml/3tsp Dijon mustard

15ml/1tbsp runny honey

15ml/1tbsp white wine vinegar

30ml/2tbsp extra virgin rapeseed or olive oil

½ x 15g pack freshly chopped dill

Salt and freshly milled black pepper

Fresh dill leaves, to garnish
Method
Place the garlic, peppercorns, salt and vinegar in a large non-metallic shallow dish and mix well.
Add the beef to the marinade mixture and coat well. Cover and refrigerate overnight.
Preheat the oven to Gas mark 4-5, 180-190°C, 350-375°F.
Remove the joint from the marinade and transfer to a metal rack in a large non-stick roasting tin and open roast for the preferred, calculated cooking time, basting occasionally with any meat juices. Cover with foil if browning too quickly.
Remove the joint from the tin and transfer to a warm platter. Cover and set aside to rest for 15-20 minutes.
Carve the joint and serve with a spring rice salad.
Spring Rice Salad
Cook the rice according to the packet instructions. Drain thoroughly, transfer to a large bowl, fluff up with a fork and set aside to cool slightly.
Meanwhile, cook the asparagus in boiling salted water for about 2 minutes, drain and refresh with cold water. Mix the asparagus, spring onion and cucumber with the rice.
To prepare the dressing; place all the ingredients apart from the fresh dill leaves in a screw-topped jar, cover and shake well. Pour over the salad, mix well, garnish with the dill leaves and serve with the peppered beef.