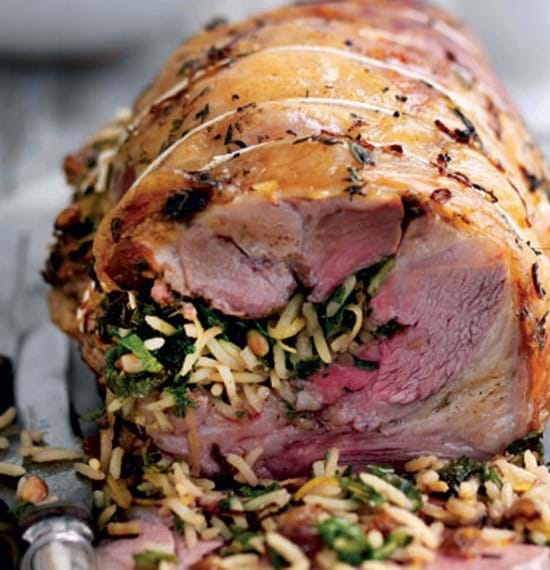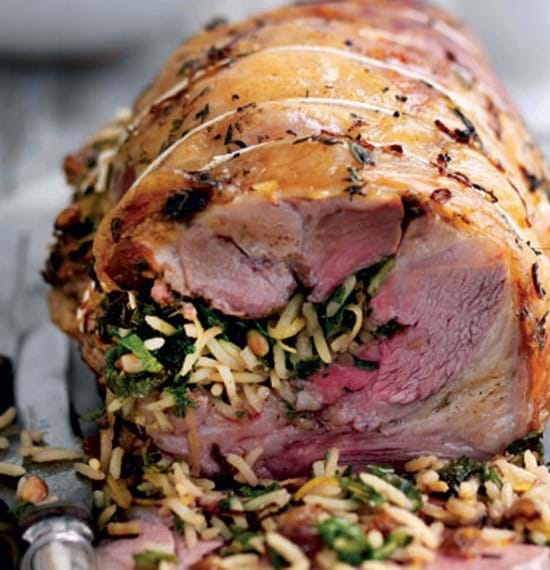 Rolled Shoulder of Lamb with Pilau Rice and Kale Stuffing
This flavoursome rolled shoulder of lamb joint is stuffed with a fusion of Asian and British ingredients; pilau rice, fresh kale, sultanas and toasted pinenuts. It's alternative roast for any special occasion and is served with a rich gravy and seasonal vegetables.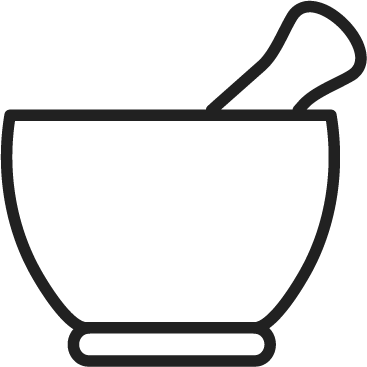 prep time
25 mins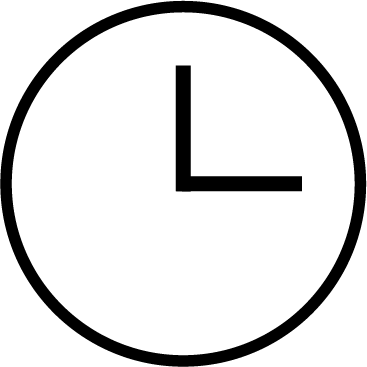 cook time
1 hour 40 minutes serves
8 people
To Cook Medium: Medium: 25 minutes per 450g plus 25 minutes
To Cook Well Done: Well done: 30 minutes per 450g plus 30 minutes
Energy

386kcal

Fat

19.7g

Saturates

7.4g

Carbs

16g

Sugars

3.6g

Fibre

2g

Protein

33.7g

Salt

0.8g
Ingredients
1.3kg lean boned and rolled lamb shoulder joint

4 tablespoons fresh thyme leaves

Grated zest of 2 lemons

1 tablespoon rapeseed or olive oil

For the Pilau Rice and Kale Stuffing:

½ x 250g pack prepared pilau rice

25g fresh kale, rinsed and finely chopped

25g sultanas

25g toasted pine nuts

For the Gravy:

1 tablespoon plain flour

450ml good, hot lamb stock

150ml good red wine or Port
Method
Preheat the oven to 180-190°C, 160-170°C Fan,  Gas Mark 4-5.
Scatter the half the thyme and half the lemon zest on a large tray. Unroll the joint (reserving any elasticated meat bands) and coat each side with the rosemary. Leave skin side down and season.
To prepare stuffing; in a small bowl mix half the pilau rice with the remaining thyme, lemon and other stuffing ingredients, mix well and spread evenly over the lamb. Roll up and secure with butcher's string or reserved elasticated meat bands.  Weigh the joint and calculate the cooking time.
Place on a metal rack in a large non-stick roasting tin, drizzle with the oil and roast in a preheated oven for the preferred, calculated cooking time. Cover with foil if browning too quickly.
Remove the joint from the oven, transfer to a large plate, cover and leave to rest for 15-20 minutes.
To prepare the gravy; spoon off any excess fat from the roasting tin and discard. Place the roasting tin over a medium heat and sprinkle over the flour. Stir well with a small whisk or spoon, add a little stock and stir again, scraping the base of the pan to release any rich, sediment.
Add the remaining stock, red wine or Port and any meat juices, adjust the seasoning, if required and simmer for 8-10 minutes, stirring occasionally or until reduced to a well-flavoured gravy. Strain before serving.
Serve with seasonal vegetables and the gravy.
Tips:
This recipe works well with boneless lamb leg joints too.
Recipes you may also like