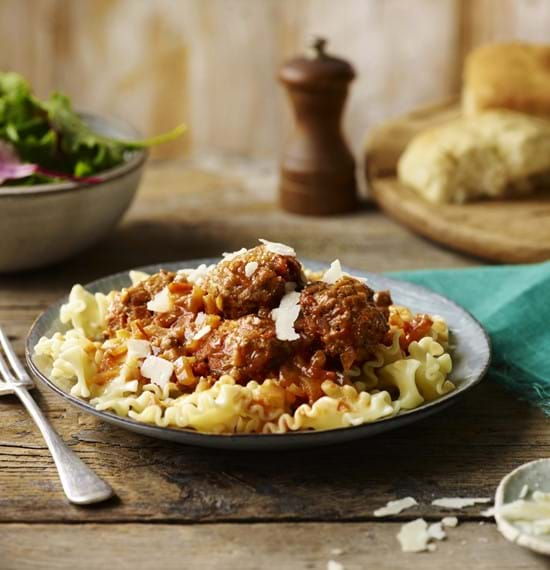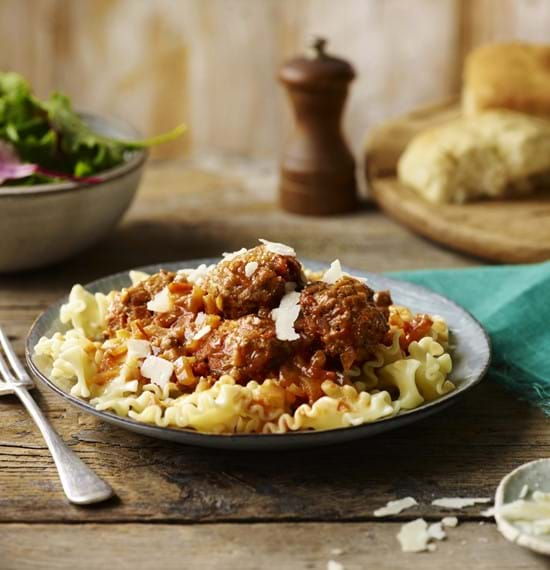 Spanish Meatballs with Pasta
Most of us love meatballs, but lamb ones are to die for!  This recipe is great to make when you have a little more time at the weekend.  The meatballs contain beef chorizo and grated Parmesan.  The tomato sauce is very moreish too.   Recipe supplied by Ali Imdad in association with Simply Beef and Lamb.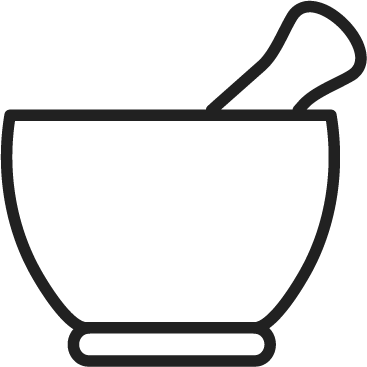 prep time
25 mins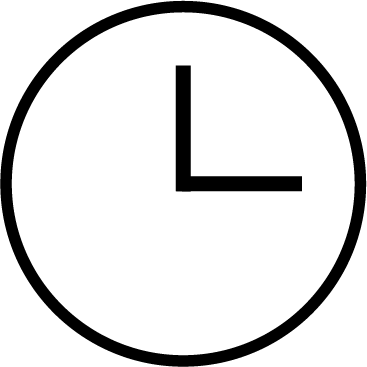 cook time
50 minutes serves
4 people
Ingredients
450g/1lb lamb mince

50g/2oz beef chorizo, chopped

1 onion, peeled and finely chopped

2 garlic, peeled and crushed

5ml/1tsp dried thyme

45ml/3tbsp freshly chopped parsley

50g/2oz freshly grated Parmesan cheese

30ml/2tbsp rapeseed or olive oil

For the Sauce

:2 onions, peeled and chopped

2 garlic cloves, peeled and crushed

1 x 400g can chopped tomatoes

30ml/2tbsp sun-dried tomato purée

Small bunch fresh thyme leaves, roughly chopped

1 bay leaf

300ml/½ pint good, hot vegetable stock

30ml/2tbsp capers, drained

400g/14oz cooked pasta shapes of your choice

Parmesan shavings, to garnish
Method
To make the meatballs put all the ingredients into a large bowl and mix well.
Using damp hands shape the mix into 16-golf-sized meatballs.
Meanwhile, heat the oil in a large non-stick pan and cook the meatballs for 3-4 minutes until brown all over.
Transfer the meatballs to a large plate and set aside.In the same pan cook the onions and garlic for 5 minutes on a low heat until soft. Add the chopped tomatoes, puree, thyme, bay leaf and the stock. Stir gently, cover and simmer for 20 minutes.  After 20 minutes, add in the meatballs and cook uncovered for a further 20 minutes until the meatballs are cooked through.
Once the meatballs are cooked, stir through the capers and pasta to heat through. Serve with an optional side of foccacia bread and a green salad.