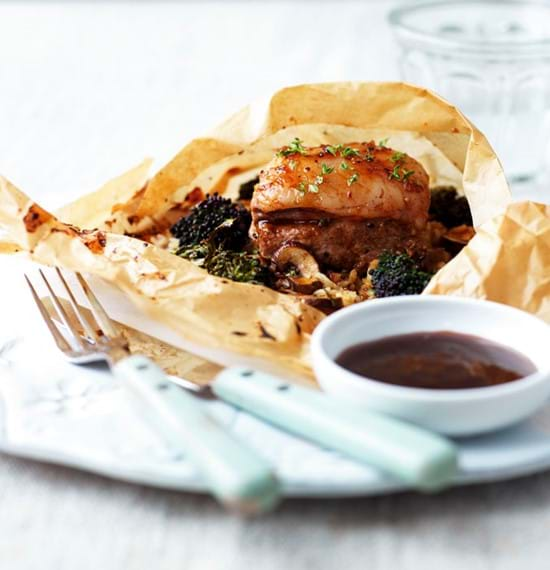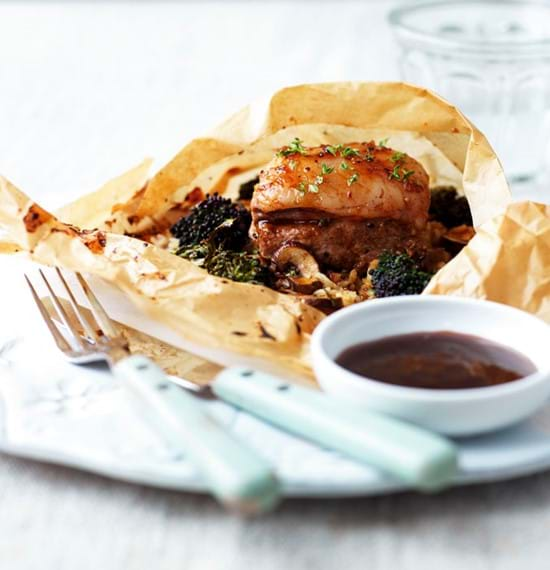 Sticky Lamb Parcels
This recipe uses baking paper to parcel up lamb rumps or boneless leg steaks with basmati rice, mushrooms and purple sprouting broccoli with a wonderful sticky sauce to create a quick meal that you can just pop into the oven for 25 minutes. With only 294kcal per portion, this dish is a delicious way of cooking lamb particularly in spring.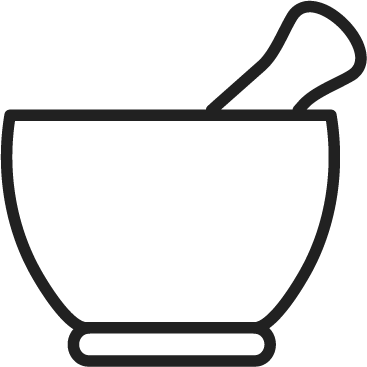 prep time
15 mins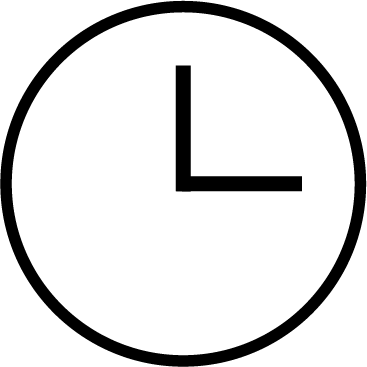 cook time
25 minutes serves
2 people
Ingredients
2 lean lamb rumps or boneless leg steaks

100g/40z brown basmati rice, cooked

Freshly milled black pepper

2 star anise

1 cinnamon stick, halved

50g/20z mushrooms, sliced

Grated zest of ½ lemon

100g/4oz purple sprouting broccoli, divided into small pieces or florets

60ml/4tbsp dry sherry

Fresh lemon thyme, to garnish
Method
Preheat the oven to Gas mark 6, 200°C, 400°F.
Cut two x 20cm x 30cm pieces of non-stick baking or parchment paper.  Place each paper on a large baking tray or roasting tin. Divided the cooked rice between the papers.
Season the lamb, place on top of the rice with the star anise, cinnamon, mushrooms, lemon zest and broccoli.
In a small bowl mix together the hoisin sauce and sherry, spoon the mixture over the lamb.  Fold the edges of each piece to form a loose parcel (or lightly fasten with cocktail sticks at each end).
Bake for 20-25 minutes.  Open the parcels, remove the cinnamon and star anise, garnish with the thyme and serve immediately.
Tips:
If preferred replace the brown basmati with either quinoa or bulgur wheat. Aluminium foil works well as parcels too. Recipe Calculations per portion Energy 294kcal Protein 27g Fat 10g Saturates 4.2g Carbohydrate 21g Fibre 2.4g Salt equivalent 2.6g Iron 4.1mg
Recipes you may also like