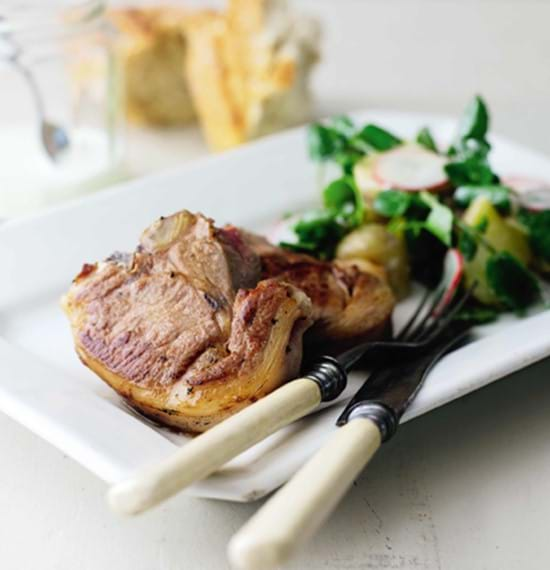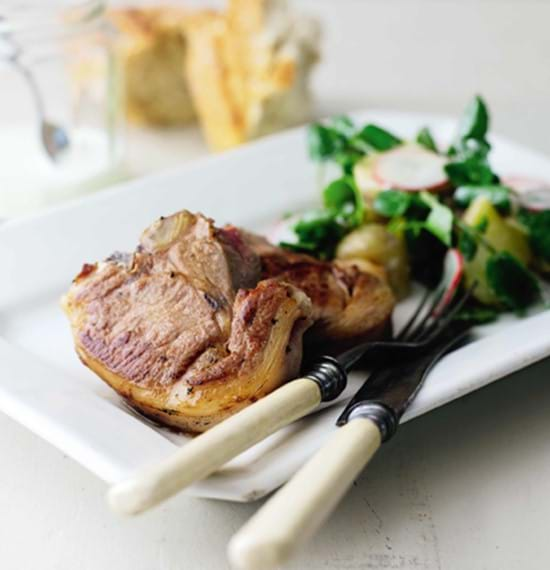 Lamb Chops with Potato, Herb and Watercress Salad and a Creamy Dressing
Quick 20 minutes supper for 4. Lamb chops or cutlets with a potato and watercress salad and creamy yogurt, garlic and lemon dressing.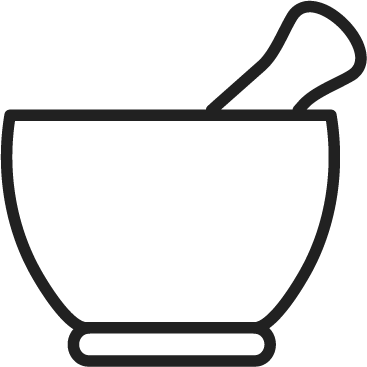 prep time
20 mins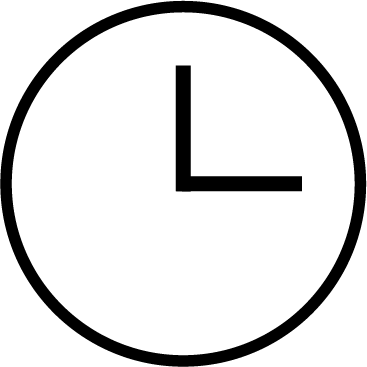 cook time
16 minutes serves
4 people
Ingredients
8 lean loin chops, cutlets or boneless leg steaks

2 tablespoons olive oil

For the Potato, Herb and Watercress Salad:

350g small waxy salad or new potatoes, cooked and quartered

1 x 85g pack fresh watercress leaves, rinsed

2 tablespoons freshly chopped flat-leaf parsley

10 fresh radishes, thinly sliced

For the Creamy Dressing:

3 tablespoons Greek yogurt

Juice of ½ lemon

1 teaspoon garlic paste or purée or 1 small garlic clove, peeled and crushed
Method
Heat a large non-stick frying or griddle pan over a moderate heat. Place the chops on a chopping board, season, brush with oil and cook for 6-8 minutes on each side.
Meanwhile, place all the salad ingredients in a large bowl, mix all the creamy dressing ingredients together, add to the salad and mix gently.
Serve the lamb with the salad and crusty bread.
Recipes you may also like