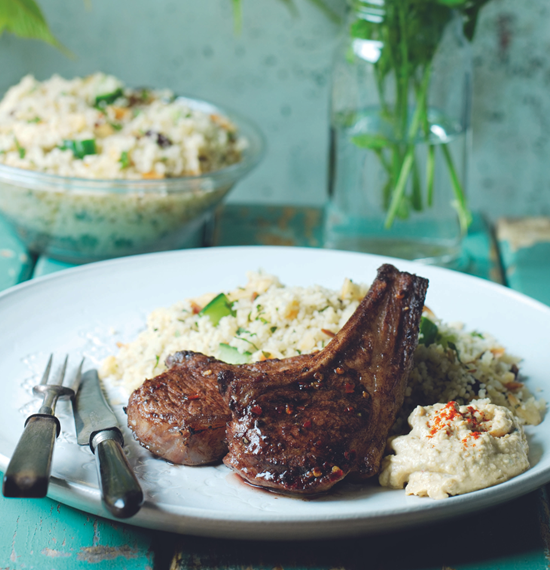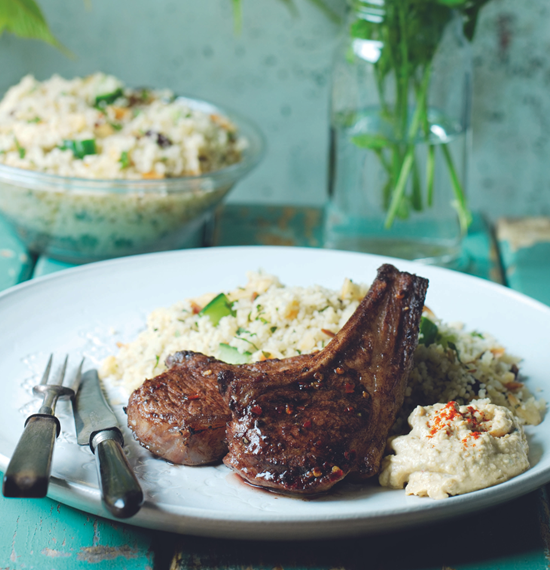 Cinnamon and Chilli Lamb Chops with Couscous Salad
A quick aromatic recipe using mostly store cupboard ingredients and ready in half an hour. Lamb chops or cutlets with a cinnamon and chilli rub and a light couscous salad.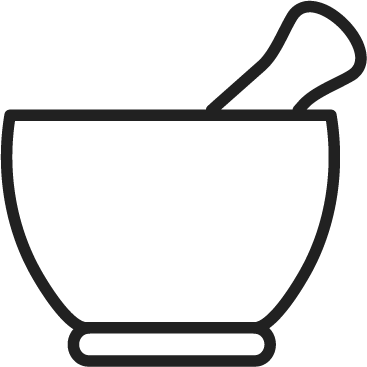 prep time
15 mins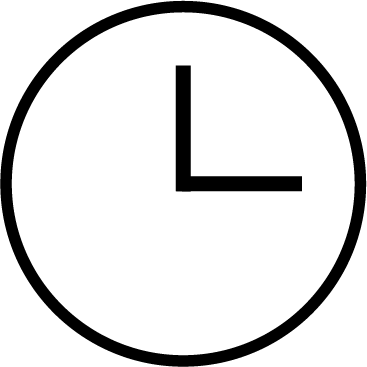 cook time
15 minutes serves
4 people
Ingredients
8 lean lamb cutlets or chops

2 teaspoons ground cinnamon

½ teaspoon dried chilli flakes

2 teaspoon oil

For the Couscous salad:

450g couscous

50g butter

600ml good, hot vegetable or chicken stock

100g flaked almonds, toasted

50g raisins

½ cucumber, deseeded and diced

Large handful freshly chopped mint
Method
In a shallow dish mix together the seasoning, cinnamon, chilli flakes and oil. Brush over the lamb on both sides.
To prepare the couscous; put the couscous and butter in a large shallow heatproof bowl, add the stock, stir gently, cover and leave to stand until the liquid is absorbed (this will take about 5 minutes).
Fluff up the couscous with a fork, and add the remaining couscous ingredients. Season, if required and set aside.
Cook the chops under a preheated grill or on a prepared barbecue for 6-8 minutes on each side.
Serve the lamb with the couscous salad and houmous.
Recipes you may also like