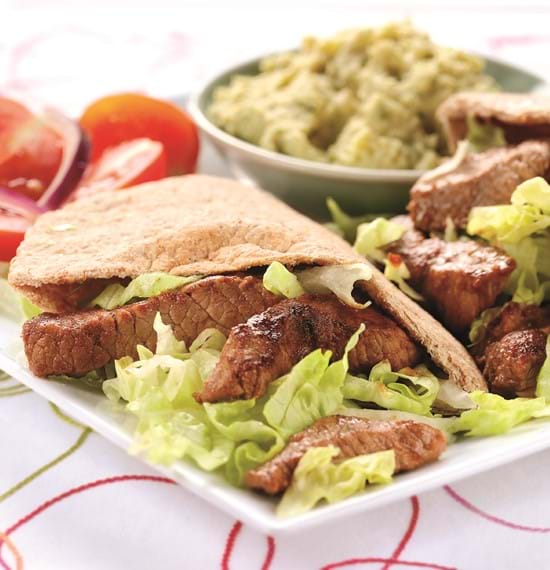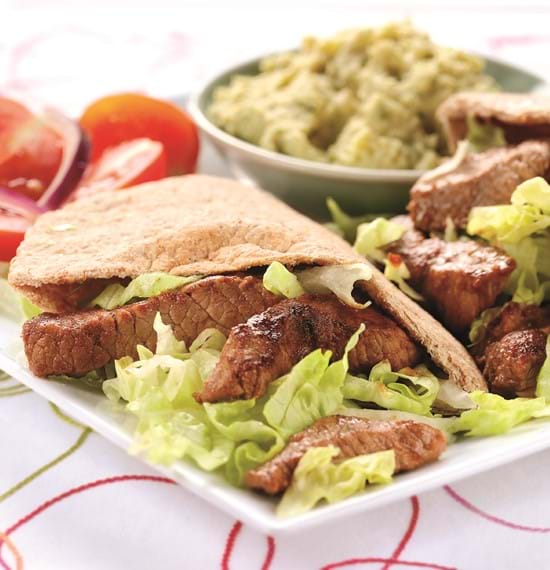 Wholemeal Pittas with Chilli Lamb and Hummus
This tasty wholemeal pitta recipe uses lamb leg steaks brushed with harissa paste and served with lettuce and a homemade coriander hummus.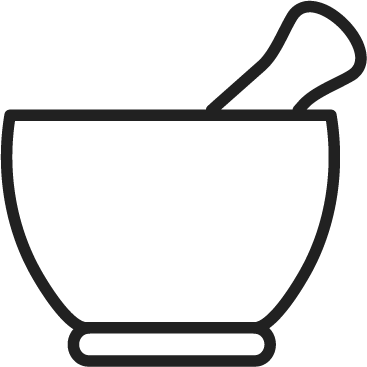 prep time
10 mins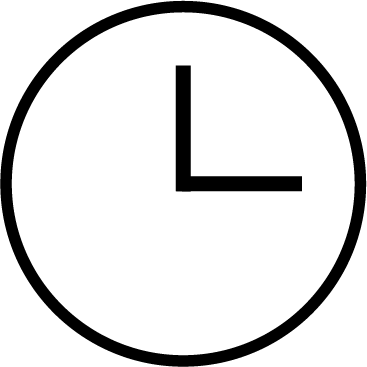 cook time
15 minutes serves
4 people
Energy

695kcal

Fat

26g

Saturates

8g

Carbs

66g

Sugars

4g

Fibre

8g

Protein

54g

Salt

0g
Ingredients
4 lean, boneless lamb leg or chump steaks, cut into strips

1 tablespoon rapeseed or vegetable oil

1 tablespoon prepared harissa paste

1 tablespoon tomato purée

Juice of 1 lime

1 x 400g can chickpeas, drained

1 tablespoon olive oil

1 tablespoon freshly chopped coriander

4 wholemeal pitta bread

6 iceberg lettuce leaves, shredded
Method
Heat the oil in a non-stick frying pan. In a shallow dish mix the lamb and harissa together and fry for 3-4 minutes on each side until nicely brown but still slightly pink in the centre. Stir in the tomato purée and lime juice.
Meanwhile blend the chickpeas, olive oil and 3 tablespoons of water in a food processor (or use a hand-held blender) until soft and smooth. Stir in the coriander and season to taste.
Split open the pittas and fill with lettuce, add the lamb to each and top with a spoonful of the coriander hummus. Serve immediately.
Tips:
Other boneless cuts of lamb such as fillet or neck are also suitable for this dish. If you're looking for a shortcut, use ready-made fresh, reduced-fat hummus instead. Try serving the lamb with freshly cooked whole grain noodles as a main course for two. Why not cook the lamb on a prepared BBQ instead?
Recipes you may also like