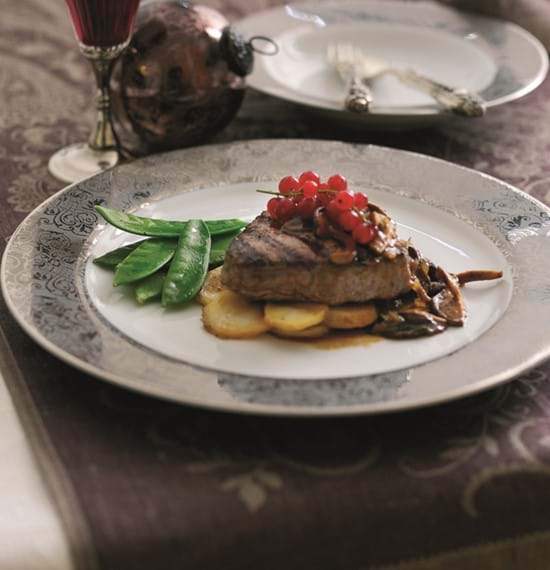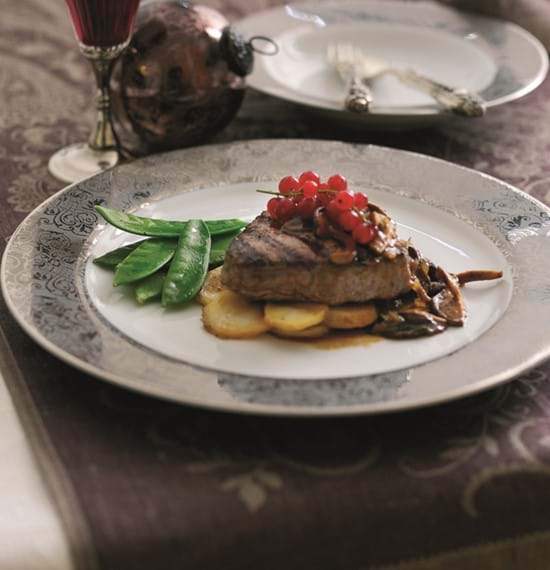 Beef Fillets with Wild Mushrooms and Armagnac Sauce
Impressive supper for two, ideal for special occasions. Fillet steak with a mushroom and Armagnac sauce on a bed of sliced potatoes.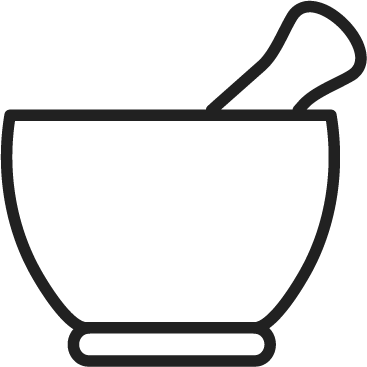 prep time
30 mins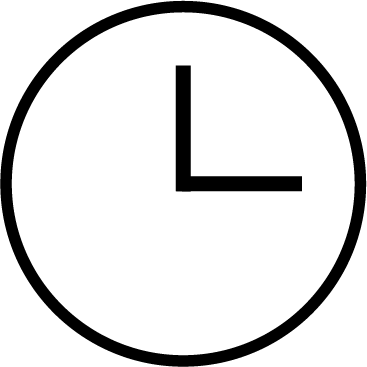 cook time
30 minutes serves
2 people
Based on a 2cm/¾inch thick steak
To Cook Rare: 2½ minutes on each side
To Cook Medium: 4 minutes on each side
To Cook Well Done: 6 minutes on each side
Ingredients
2 lean fillet steaks

25g unsalted butter

1 tablespoon olive oil

1 large shallot, peeled and finely chopped

50g mushrooms (wild, if in season), halved

3 tablespoons Armagnac or brandy

300ml good, hot beef stock

2 sprigs fresh thyme leaves

Fresh redcurrants, to garnish

For the potato slices:

375g small waxy potatoes, peeled and left whole

25g unsalted butter, melted

150ml good, hot vegetable stock
Method
Preheat the oven to 200°C, 180°C Fan, Gas Mark 6.
To prepare the potato slices; boil the potatoes in salted water for 10-15 minutes. Drain and cool slightly. When cool enough to handle slice to the thickness of a pound coin and transfer to a large bowl.
Add the melted butter, season and toss gently. On a foil lined shallow baking tray or roasting dish arrange four 8cm cakes in a single layer of overlapping slices. Pour over the stock and bake for 15-20 minutes or until tender and most of the stock has evaporated.
Meanwhile, melt half of the remaining butter with the oil in a non-stick griddle or frying pan. Season the fillets and cook according to your preference. Remove, transfer to a warm plate, cover and set aside to rest.
Add the shallots and mushrooms to the same pan. Add the Armagnac or brandy. Cook for a further minute then add the stock and thyme. Bring to the boil, reduce the heat and simmer for 4-5 minutes or until reduced by half. Whisk the remaining butter into the sauce. Remove the thyme sprigs.
Arrange the potato cakes on a warm plate, top with the beef and spoon over the sauce. Garnish with the redcurrants and serve with seasonal vegetables.
Tips:
If preferred use rib-eye steaks as an alternative to fillet steak but reduce the cooking time by about a minute on each side.
Recipes you may also like