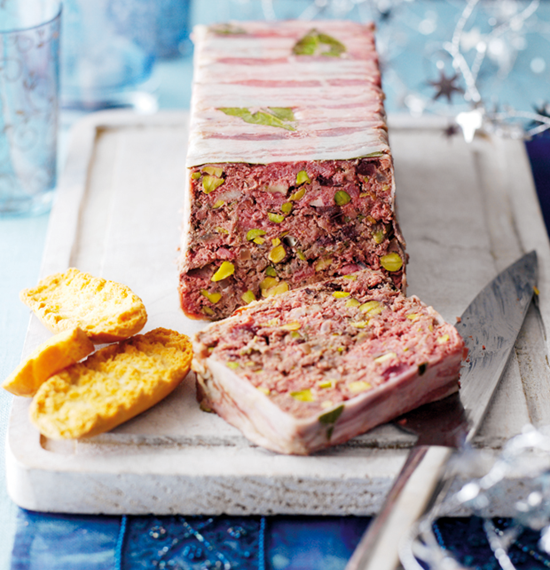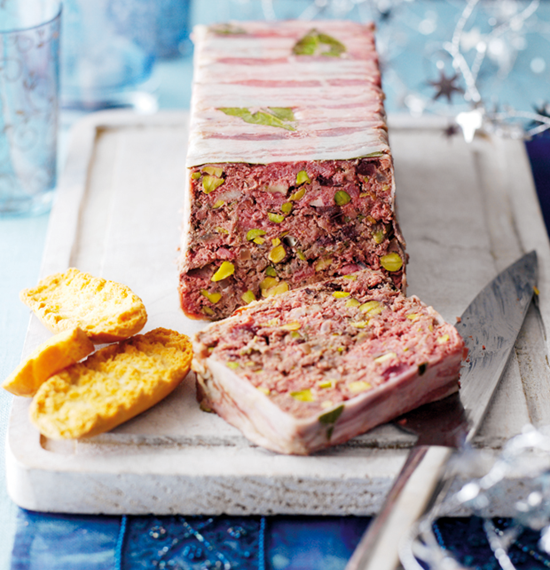 Beef, Juniper and Pistachio Terrine
A festive centrepiece made with lean beef mince bacon, liver and festive seasonal ingredients blended together to make a delicious terrine that is perfect for entertaining.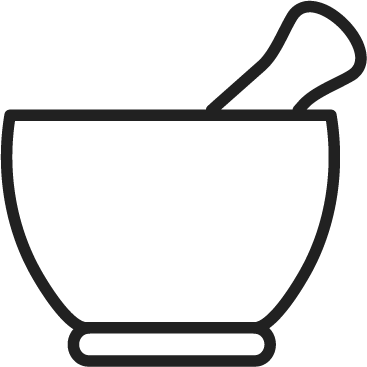 prep time
35 mins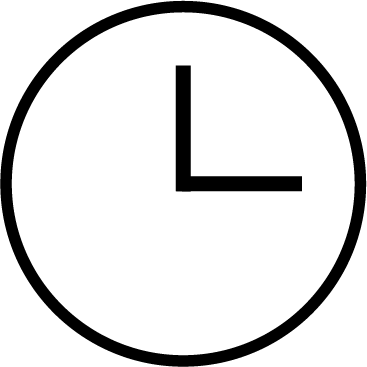 cook time
2 hours serves
12 people
Ingredients
450g lean beef mince

225g calves liver, trimmed and finely chopped

225g streaky bacon, roughly chopped

150ml Madeira or Port

Grated zest of ½ lemon

20-25 juniper berries, crushed

1 x 100g pack dried cranberries

25g butter

1 small onion, peeled and finely chopped

3 garlic cloves, peeled and finely chopped

2 tablespoons freshly chopped sage

2 tablespoons freshly chopped thyme leaves

¼ teaspoon ground mace or cloves

1 egg, beaten

3 tablespoons extra thick double cream

100g shelled pistachio nuts, roughly chopped

200g thin pancetta slices

10 fresh bay leaves
Method
In a large bowl mix together the beef mince, liver, bacon, Madeira or Port, lemon zest, juniper berries, cranberries and seasoning. Cover and leave to marinate in the refrigerator for 2 hours, or overnight.
Preheat the oven to 150°C,130°C Fan, Gas Mark 2.
Heat the butter in a large non-stick frying pan and cook the onion and garlic for 3-4 minutes until soft, but not coloured. Stir in the herbs and spices. Set aside to cool for 5-10 minutes.
Remove the terrine mixture from the refrigerator and add the onion and herb mix, egg, cream and pistachio nuts.
Line a 900g loaf tin with the pancetta slices, and randomly tuck in half the bay leaves between the pancetta. Spoon the mixture into the tin and fold over the pancetta slices. Tuck in the remaining bay leaves. Cover the terrine with a piece of double-thickness foil and pleat the corners to allow the steam to escape.
Recipes you may also like