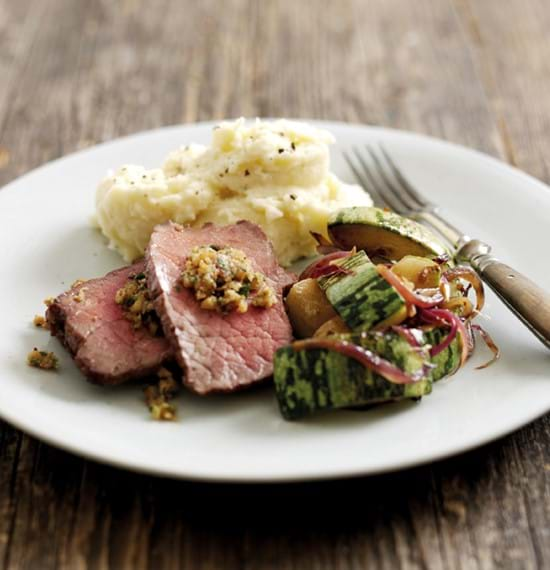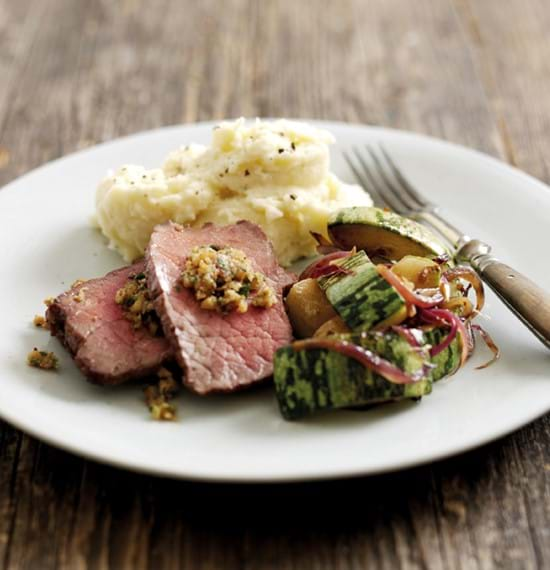 Beef Mini Roast with Walnut and Parsley Pesto
A speedy midweek mini roast that will serve up to three people in 50 minutes.  The mini beef topside mini roast is stuffed with a home made walnut and parsley pesto making an alternative roast with a difference.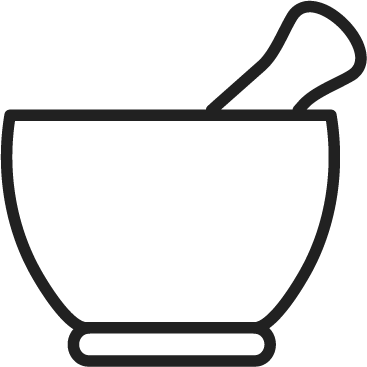 prep time
20 mins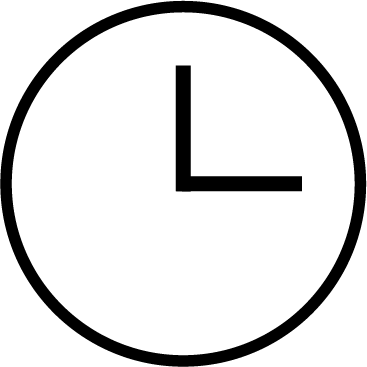 cook time
50 minutes serves
3 people
Ingredients
1 x 350-450g lean beef topside mini roast

2 teaspoons rapeseed or olive oil

For the walnut and parsley pesto:

1 x 25g pack fresh parsley

75g walnuts, toasted and roughly chopped

75g grated Parmesan cheese

2 garlic cloves, peeled

100ml extra virgin rapeseed or olive oil

Grated zest of 1 lemon
Method
To prepare the pesto; place the parsley, walnuts, cheese, garlic and seasoning in a food processor or blender and on the `pulse' setting blend until combined.  Slowly add the oil and `pulse' until the pesto is blended.  Adjust the seasoning if required and stir through the lemon zest.
Place the joint on a chopping board.  Make a deep cut with a sharp knife through the centre of the joint and then cut a cylindrical hole from one end of the joint to the other.  Remove the excess meat and set aside and tightly stuff the hole with the pesto.  Season the joint and drizzle with the oil.
Preheat the oven to 180-190°C, 160-170°C Fan, Gas Mark 4-5.
Place the reserved cylinders of meat on top of a roasting rack in a roasting tin.  Position the mini roast on top and roast uncovered for 40-50 minutes (for medium).  Cover with foil if browning too quickly.
Slice the roast and serve with any pan juices, mashed potatoes and seasonal vegetables.
Tips:
Store any remaining pesto in the fridge and use as a pasta sauce for a quick mid-week supper dish.
Recipes you may also like