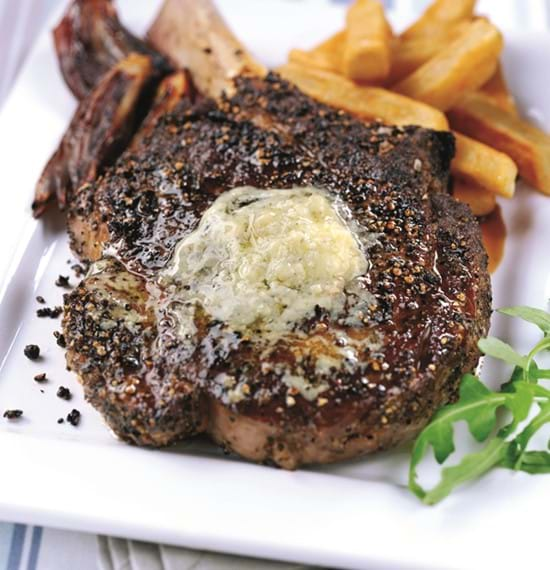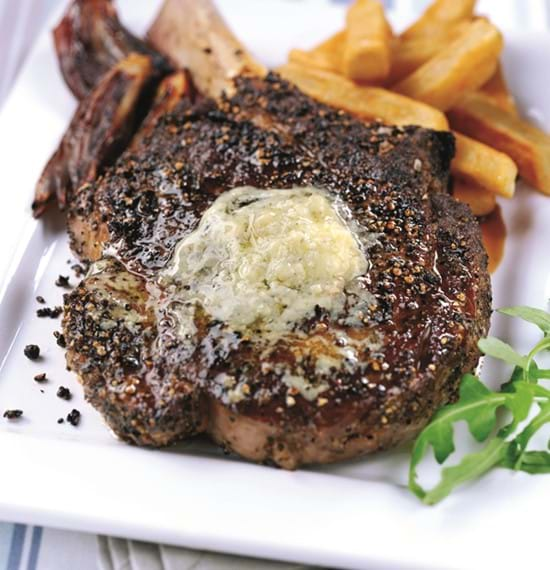 Club Steak on the bone with Blue Cheese Butter
Bone in club steak with crushed peppercorns and a blue cheese butter. Bistro style for two to share.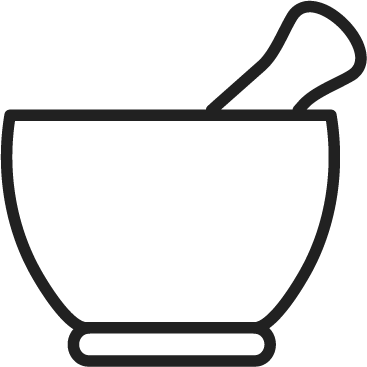 prep time
5 mins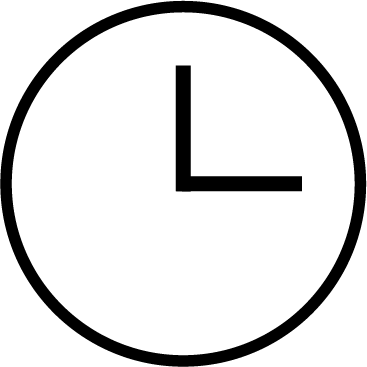 cook time
10 minutes serves
2 people
Ingredients
750g lean bone-in club steak

25g black peppercorns, crushed

Salt

2 tablespoons sunflower oil

For the Blue Cheese Butter:

50g unsalted butter, softened

50g blue cheese, e.g Stilton
Method
Prepare the blue cheese butter; in a small bowl mix together all the ingredients. Form the butter into a sausage shape and wrap in cling film or foil and refrigerate until required.
Place the crushed peppercorns and the salt on a large plate and coat the steak on both sides.
Heat the oil in a large griddle or frying pan and cook the steak for 4-5 minutes on each side (for medium rare).
Top with a disc of the blue cheese butter, transfer to a warm plate and leave to rest for a few minutes.
Slice and serve immediately with a salad garnish, chunky chips and roasted red onions.
Recipes you may also like