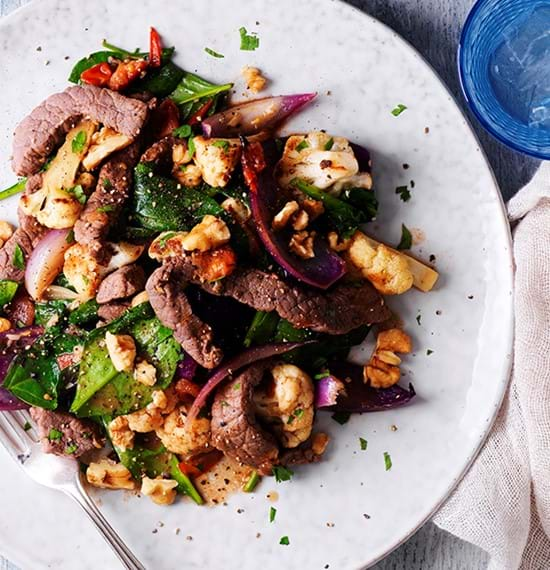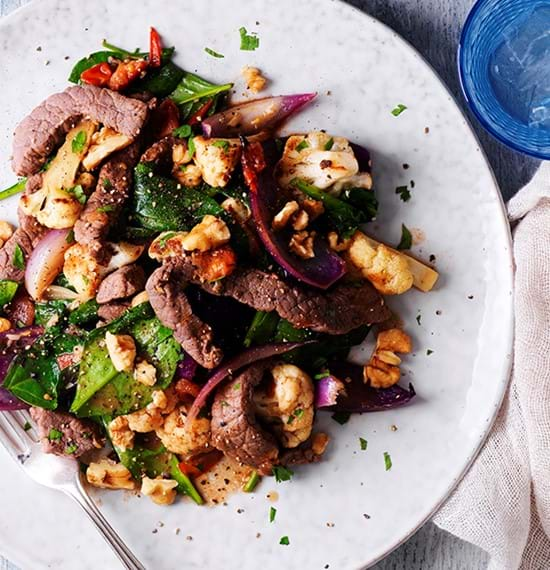 Warm Steak Salad with Cauliflower, Tomatoes and Walnuts
This warm steak salad is a wonderful midweek meal with thin cut beef steak, red onions, garlic, cauliflower and baby spinach leaves topped with crushed walnuts and freshly chopped parsley.  What's not to like?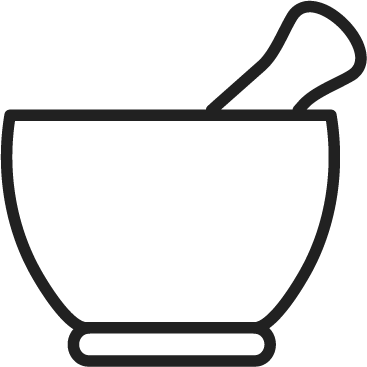 prep time
25 mins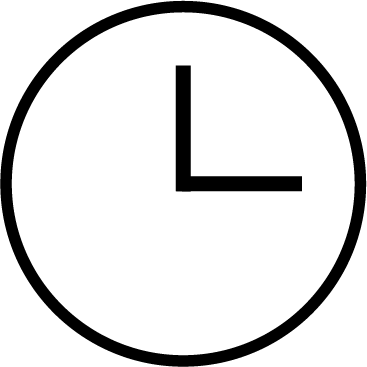 cook time
20 minutes serves
4 people
Ingredients
350g thin cut beef steaks, cut into thick strips

2 teaspoons rapeseed or olive oil

2 small red onions, peeled and cut into wedges

100g cherry tomatoes, roughly chopped

2 garlic cloves, peeled and chopped

25g butter

350g fresh cauliflower, cut into small pieces or florets

1 x 80g bag fresh baby spinach leaves

1 tablespoon runny honey

15g lightly crushed walnuts or toasted pine nuts

1 small bunch fresh flat-leaf parsley, roughly chopped
Method
Heat half the oil in a heavy bottomed, non-stick frying pan and cook the onion for 3-4 minutes until caramelised and partially softened. Add the tomatoes and garlic, stir gently and cook for 1-2 minutes. Transfer to a small bowl and set aside.
Melt the half the butter over a low heat and cook the cauliflower florets for 5-6 minutes, tossing occasionally until caramelised and golden. Transfer to the onion mixture.
Heat the remaining butter and oil, season the beef and cook for 2-3 minutes, tossing frequently. Return the cauliflower mixture to the pan and cook for 1-2 minutes to heat through.
Remove from the heat stir through the spinach, once wilted add the honey, walnuts or pine nuts and parsley. Serve immediately.
Recipes you may also like