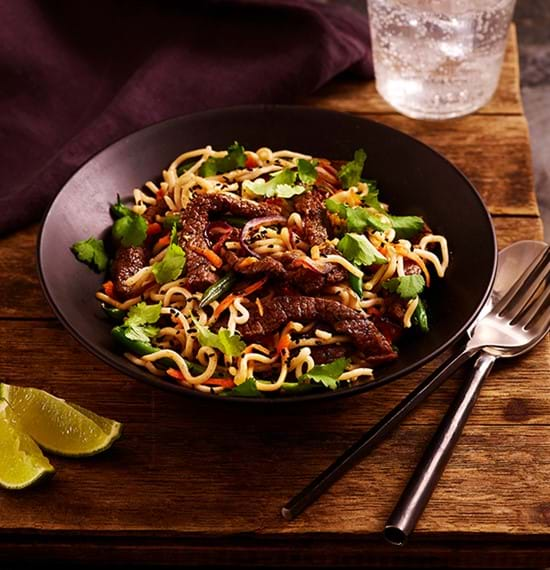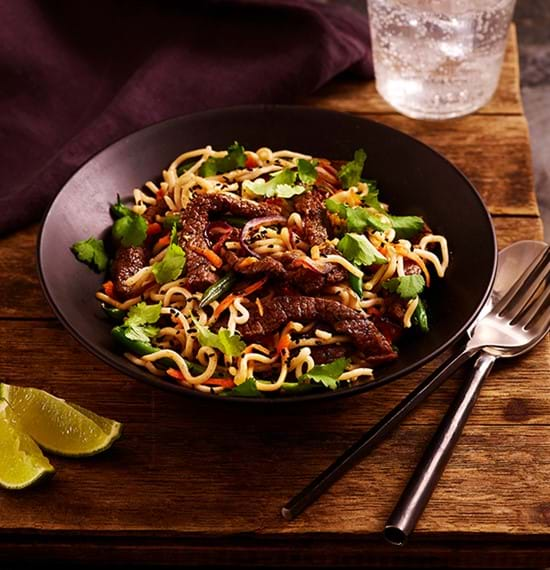 Beef Noodle Bowl
A quick supper dish that prepped and cooked in 25 minutes. Beef steaks combined with fresh ginger, onions, chillies, green beans, carrots, straight to wok noodles and fresh chopped coriander.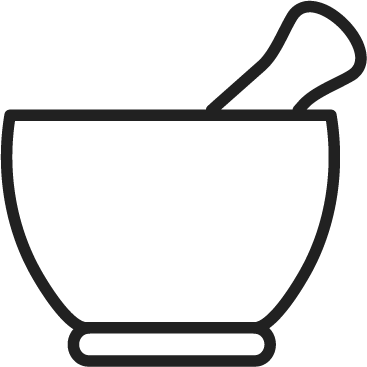 prep time
15 mins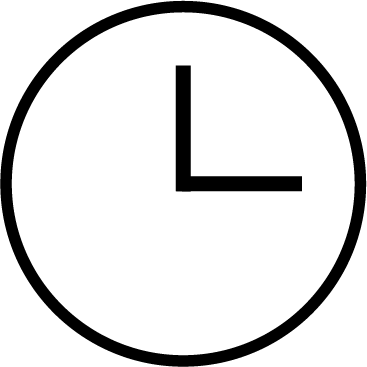 cook time
10 minutes serves
4 people
Ingredients
375g thin-cut beef steaks, cut into thin slices

1-2 teaspoons Chinese five-spice powder

2 teaspoons oil

2 large garlic cloves, peeled and crushed

1 x 2.5cm piece fresh ginger, peeled and grated

1-2 fresh red chillies, deseeded and finely chopped

6 tablespoons light soy sauce

For the noodles:

1 medium red onion, peeled and finely sliced

200g fine green beans, or mangetout, trimmed and blanched

1 large carrot, peeled and grated

2 x 300g packs straight-to-wok rice or wholemeal noodles

2 teaspoons nigella or sesame seeds, to garnish

Freshly chopped coriander or parsley, to garnish
Method
Put the steaks in a large bowl and toss in the Chinese five-spice powder.
Heat half the oil in a large non-stick pan or wok over a high heat and fry the beef for 3-4 minutes or until brown.
Add the garlic, ginger, chilli, honey and soy sauce. Stir for 2 minutes or until the sauce thickens and cooks. Remove all from the pan and set aside.
Wipe the same pan or wok out and heat with the remaining oil over a moderately high heat and fry the onion until soft. Add the green beans, carrot and noodles, toss gently, then warm through for a few minutes. Return the beef with the sauce to the pan and gently toss together.
Spoon into serving bowls, garnish with the seeds and chopped herbs. Serve with a side salad.
Tips:
If preferred, replace the fresh chillies with 2-3 tablespoons of sweet chilli sauce.
Recipes you may also like