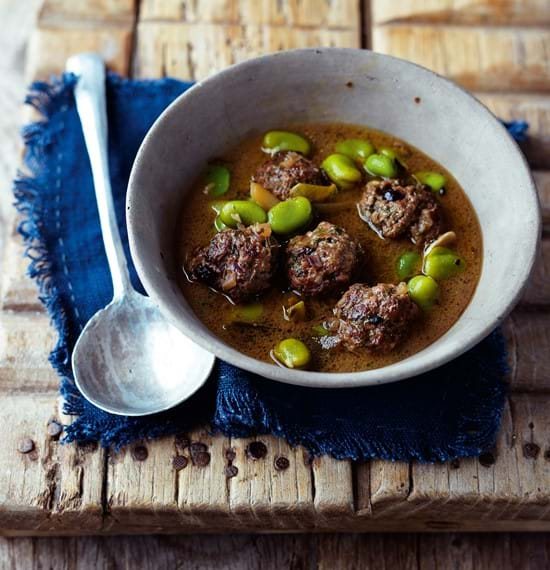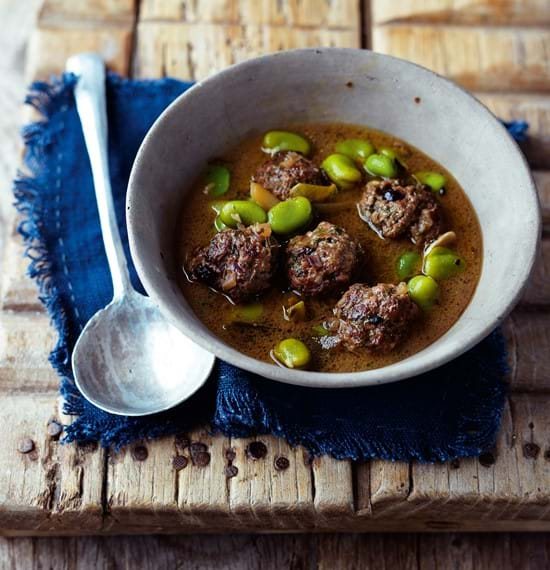 Meatballs with Broad Beans and Lemons
These mouth-watering meatballs made with beef and lamb mince are the perfect choice when only comfort food will do.  All cooked in a pan on the hob with the addition of  fresh herbs, currants and onions to the meatballs and cooked in a light broth.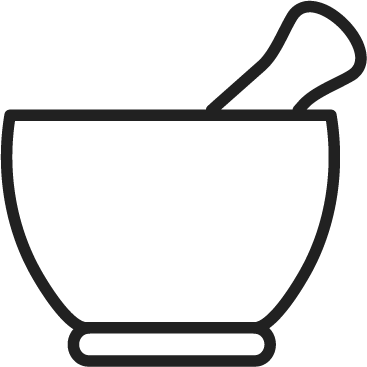 prep time
30 mins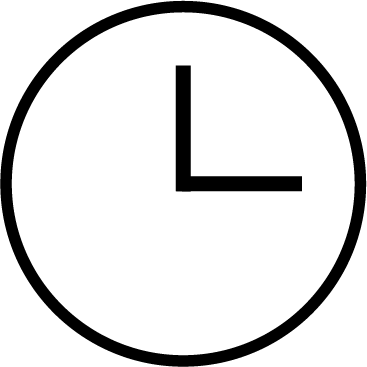 cook time
40 minutes serves
6 people
Ingredients
For the Meatballs:

300g lean beef mince

150g lean lamb mince

1 small red onion, peeled and finely chopped

2 tablespoons each freshly chopped flat-leaf parsley, mint, dill and coriander

2 large garlic cloves, peeled and finely chopped

1 tablespoon ground cumin

2 teaspoons currants or sultanas

1 tablespoon rapeseed or olive oil

For the Broth:

350g broad beans, fresh or frozen

1 tablespoon rapeseed or olive oil

1 tablespoon fresh thyme leaves

2 large garlic cloves, peeled and finely chopped

Small bunch spring onions, roughly chopped on the diagonal

Juice of 1 small lemon

450ml good, hot chicken or vegetable stock
Method
To prepare the meatballs; put all the ingredients except the oil into a large mixing bowl and mix well.
Using slightly damp hands shape the mixture into thirty 2.5cm balls.
Heat 1 tablespoon of the oil in a large non-stick frying pan with a lid and cook the meatballs in batches over a medium heat for 5 minutes or until brown all over. Remove the meatballs with a slotted spoon and set aside. Repeat the process with the remaining meatballs.
Meanwhile, prepare the broth; bring a large pan of water to boil and blanch the beans for 2 minutes. Drain and rinse under cold water until the beans are cool enough to handle then remove the tough outer layer of each bean.  Discard the outer shell.
Heat the remaining oil in the pan used for the meatballs, add the thyme, garlic and spring onions.  Cook for 2-3 minutes then add the meatballs, lemon juice and stock.
Cover and simmer gently for 15-20 minutes.  Add the broad beans and cook for 3-4 minutes.  Season if required.
Serve piping hot with crusty bread.
Tips:
If preferred replace the broad beans with soya beans or canned beans or peas such as butter or chick peas.
Recipes you may also like