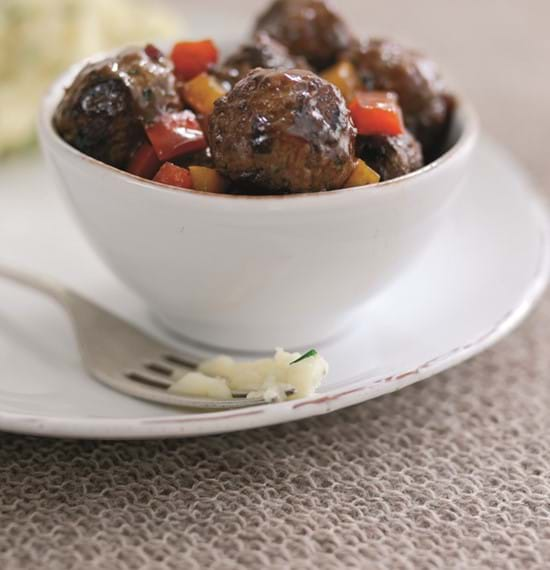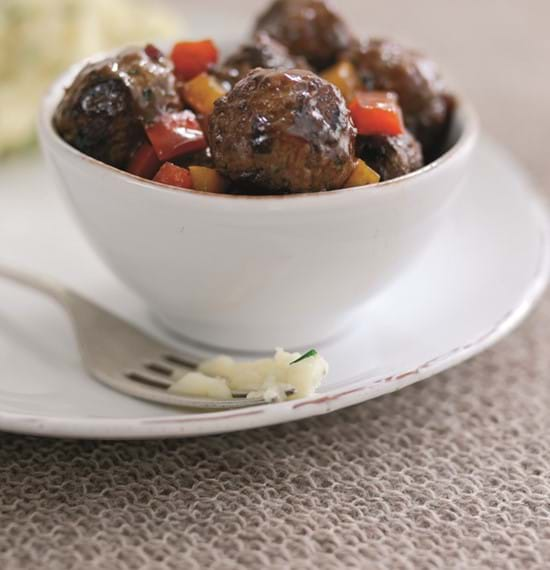 Sweet and Sour Meatballs
Great for kids and ready in half an hour, beef mince meatballs in a homemade sweet and sour sauce.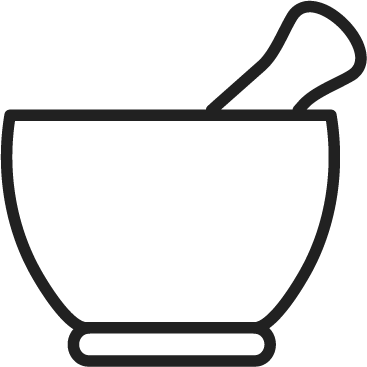 prep time
15 mins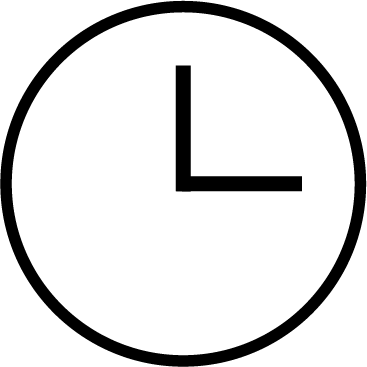 cook time
20 minutes serves
4 people
Ingredients
450g lean beef mince

1 garlic clove, peeled and crushed

3 tablespoons freshly chopped chives

25g dried cranberries, roughly chopped

1 red pepper, cored, deseeded and diced

1 yellow pepper, cored, deseeded and diced

For the sweet and sour sauce:

150ml fresh pineapple juice

1-2 tablespoons light soy sauce

1-2 tablespoons Worcestershire sauce

1 tablespoon tomato purée

1 tablespoon balsamic vinegar

1 teaspoon cornflour
Method
Put the mince, seasoning, garlic, chives and cranberries in a large bowl. Mix together and shape into 20 small meatballs roughly the diameter of a two pence coin.
Heat a large non-stick frying pan and dry fry the meatballs for 3-4 minutes on both sides until brown. Remove from the pan with a slotted spoon and set aside.
Add the peppers, pineapple juice, soy and Worcestershire sauce, purée and vinegar. Stir gently, increase the heat and bring to the boil.
Return the meatballs to the pan, reduce the heat and simmer for 10 minutes, turning halfway through cooking.
In a small bowl mix together the cornflour with a little cold water to form a thin paste and add to the pan with the meatballs. Cook, stirring occasionally for 4-5 minutes or until the sauce thickens.
Serve the meatballs with herby mashed potatoes or cooked pasta.
Tips:
For a speedy supper alternative, use a jar of prepared sweet and sour sauce instead of making your own.
Recipes you may also like