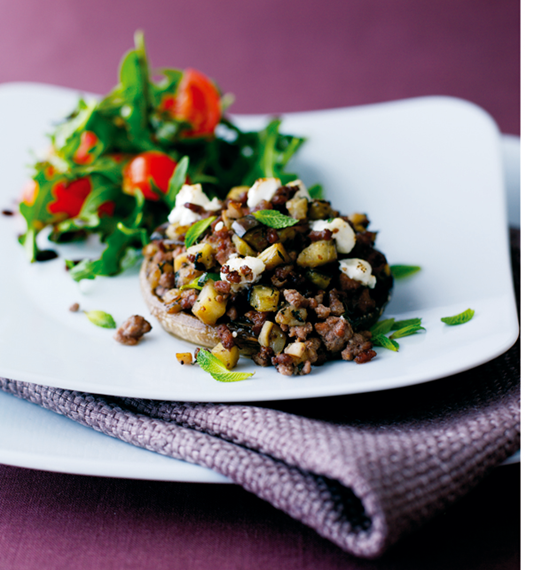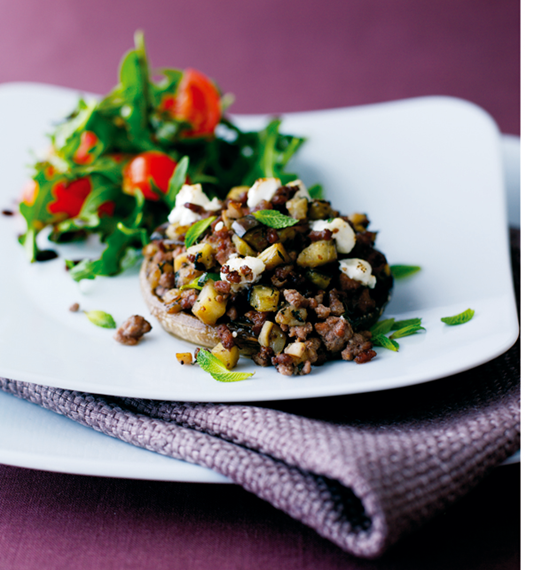 Portobello Mushrooms with Beef and Aubergine (1)
Light lunch or supper in 30 minutes, these meaty portabello mushrooms are stuffed with beef mince and topped with goats cheese.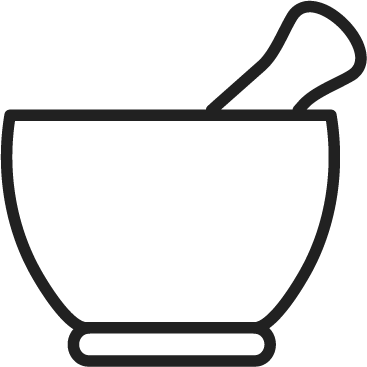 prep time
15 mins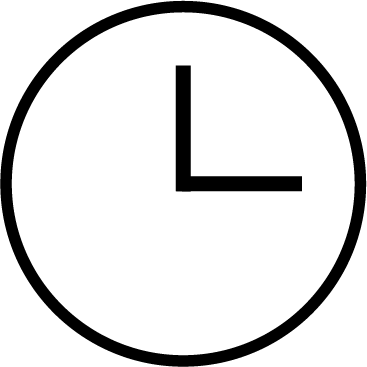 cook time
15 minutes serves
8 people
Ingredients
225g/8oz lean beef mince

1 small aubergine, finely diced

8 large Portobello or flat mushrooms, stalks removed, finely chopped and reserved

Salt and freshly milled black pepper

30ml/2tbsp freshly chopped tarragon or mint

30ml/2tbsp olive oil

50g/2oz soft goat's cheese, crumbled
Method
Preheat the oven to Gas mark 5, 190°C/375°F.
Heat a large, shallow, non-stick frying pan until hot and dry fry the mince for 7-10 minutes until brown. Add the aubergines and the reserved chopped mushroom and cook for a further 3-4 minutes, stirring occasionally. Season and add the freshly chopped herbs.
Meanwhile, place the mushrooms on a flat baking sheet, season, drizzle with the olive oil and roast for 3-4 minutes.
Spoon the beef filling evenly over the mushrooms and finish with the goat's cheese.
Return to the oven and cook for 2-3 minutes until the cheese melts or place under a hot grill for 1-2 minutes.
Serve with simply dressed salad leaves and baby cherry tomatoes.
Recipes you may also like