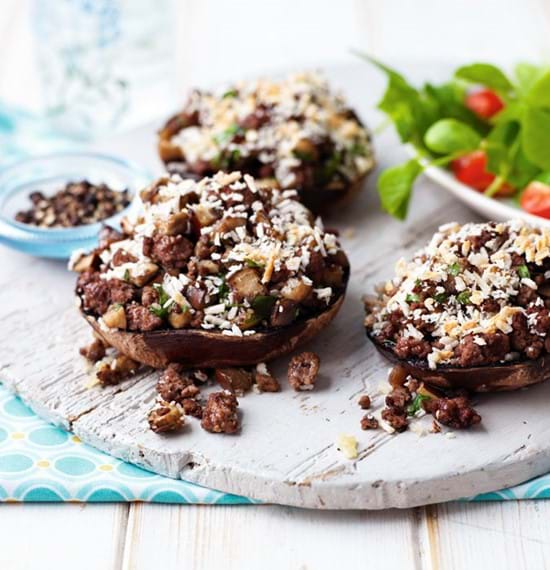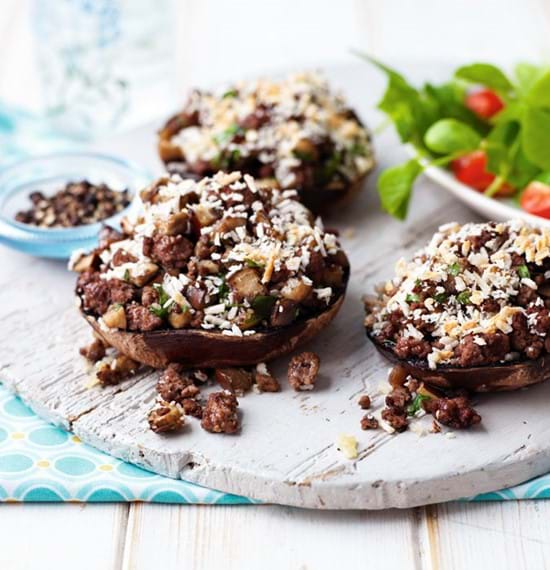 Portobello Mushrooms with Beef and Aubergine
These beef mince filled Portobello mushrooms make an ideal starter for a dinner party, and will serve 8.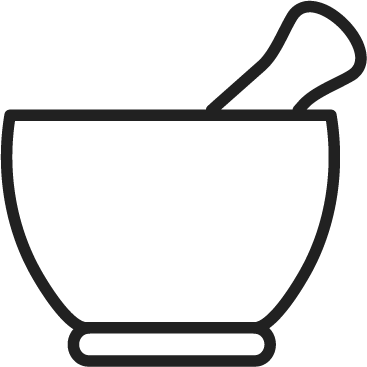 prep time
15 mins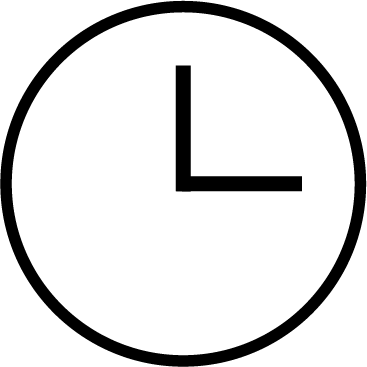 cook time
20 minutes serves
8 people
Ingredients
225g/8oz extra lean beef mince (5% fat)

8 large Portobello or flat mushrooms, stalks removed and reserved

1 small aubergine, finely diced

Salt and freshly milled black pepper

15-30ml/1-2tbsp Worcestershire sauce

30ml/2tbsp freshly chopped tarragon or mint

10ml/2tsp olive oil

25g/1oz fresh breadcrumbs
Method
Preheat the oven to Gas mark 5, 190°C/375°F.
Heat a large, shallow, non-stick frying pan until hot and dry fry the mince for 3-4 minutes until brown.
Finley chop the mushroom stalks and add to the pan with the aubergine. Cook for a further 8-10 minutes, stirring occasionally.  Season and add the Worcestershire sauce and tarragon.
Meanwhile, place the whole mushrooms on a flat baking sheet, season, drizzle with the olive oil and roast for 5-6 minutes.
Spoon the beef filling evenly over the mushrooms and finish with the breadcrumbs.
Return to the oven and cook for 2-3 minutes until the breadcrumbs are crispy or place under a hot grill for 1-2 minutes.
Serve with simply dressed salad leaves and baby cherry tomatoes.
Tips:
Tip: This recipe works well with lean lamb mince too, but replace the fresh tarragon with fresh mint. Recipe Calculation per serving Energy 92kcal Protein 7g Fat 6g Saturates 1.6g Carbohydrate 3g Fibre 0.6g Salt equivalent 0.4g Iron 0.97mg
Recipes you may also like