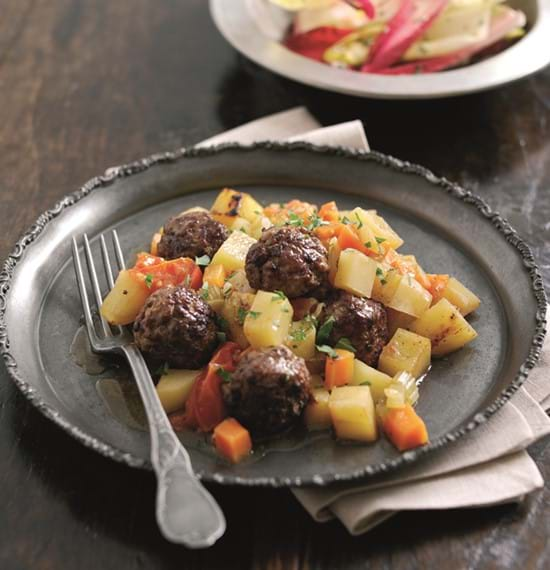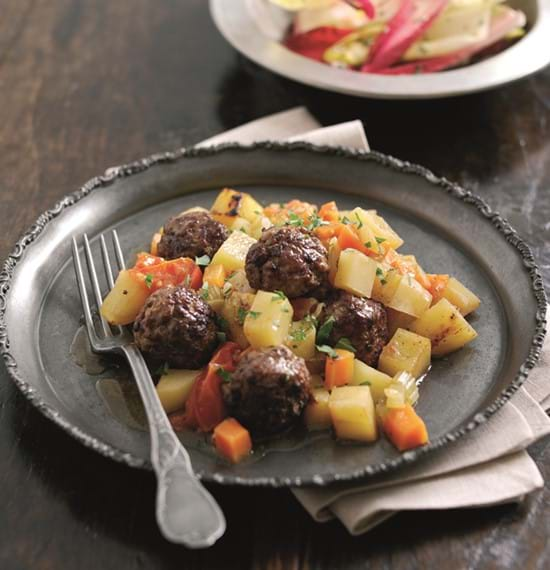 Spiced Lamb Meatballs with Tomatoes, Marjoram and Braised Potatoes
A spiced, warming, one pan supper for four. Lamb mince meatballs mixed with spices and currants and braised in wine with root vegetables, delicious lunch or supper dish.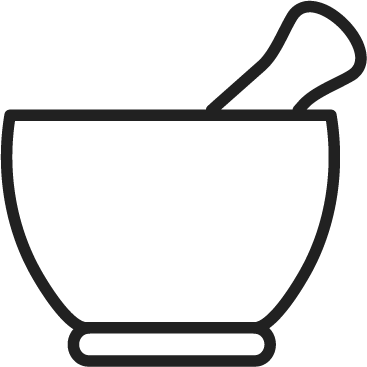 prep time
20 mins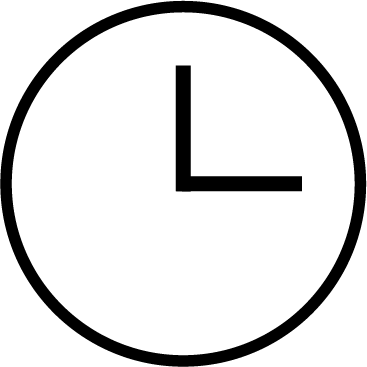 cook time
40 minutes serves
4 people
Ingredients
For the Meatballs:

450g lean lamb mince

1 small onion, peeled and finely chopped

¼ teaspoon ground mace

¼ teaspoon ground allspice

¼ teapoon juniper berries, crushed

1 sprig fresh thyme leaves, roughly chopped

2 tablespoons currants

3 tablespoons oil

For the Vegetable Braise:

2 shallots, peeled and finely chopped

2 medium carrots, peeled and finely diced

2 sticks of celery, finely diced

4 large potatoes, peeled and cut into 2cm cubes

6 late season tomatoes quartered

150mlwhite wine

200ml good, hot chicken or vegetable stock

1 handful freshly chopped marjoram or parsley
Method
To prepare the meatballs, in a large bowl mix all the ingredients together. Shape the mixture into small balls the size of a walnut.
Heat the oil in a large non-stick frying pan and cook the meatballs for 4-5 minutes until brown. Transfer to a plate and set aside. Preheat the oven to 190°C, 170°C Fan, Gas Mark 5.
Increase the heat under the same pan and add the shallots, carrot, celery and potatoes. Cook for 2-3 minutes then add the tomatoes.
Add the wine and stock then transfer to a large casserole dish and add the meatballs.
Cook uncovered for 30-40 minutes. Garnish with the marjoram or parsley and serve with a chicory and herb salad.
Tips:
Credit: Recipe supplied courtesy of Oliver Rowe.
Recipes you may also like