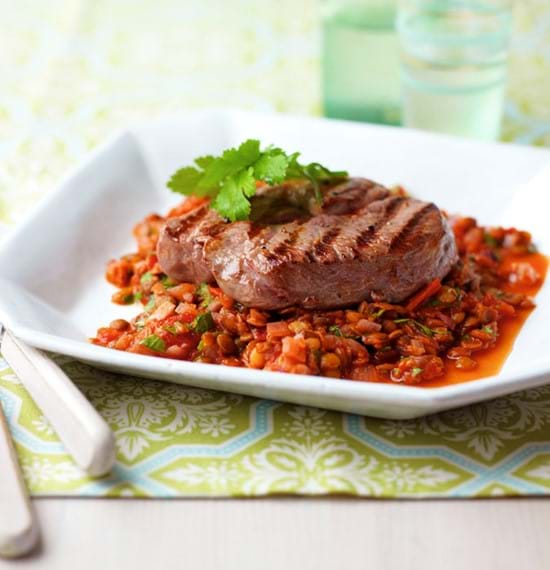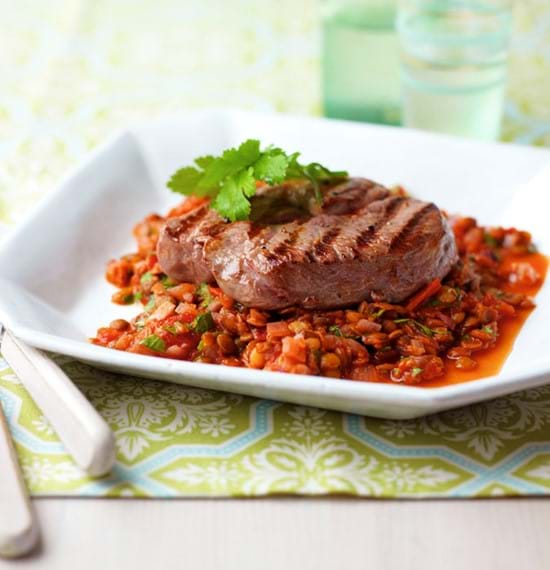 Lamb with Spiced Lentils
This dish is perfect for any special occasion when you're short of time but you really want to impress.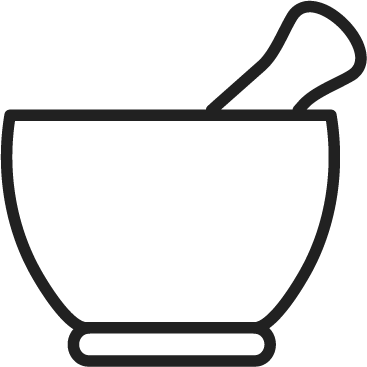 prep time
10 mins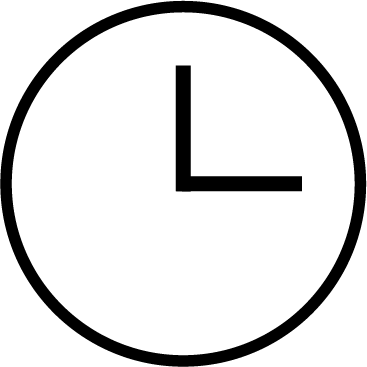 cook time
20 minutes serves
4 people
Ingredients
4 boneless lamb leg or lamb rump steaks

10ml/2tsp olive oil

1 red onion, peeled and finely chopped

10ml/2tsp ground cumin or garam masala

1 x 400g can green or brown lentils, rinsed and drained

1 x 400g can cherry or chopped tomatoes

Salt and freshly milled black pepper

30ml/2tbsp freshly chopped coriander
Method
Heat half the oil in a large non-stick pan and cook the onions with the cumin or garam masala for 2-3 minutes, or until soft.
Add the lentils and tomatoes.  Season and simmer gently for 5-7 minutes, stirring occasionally.  Remove from the heat and stir through the herbs.
Meanwhile, heat a non-stick griddle pan, season the steaks, rub with the remaining oil and cook for 6-8 minutes on each side.
Arrange the lamb slices on top of the lentil mix, spoon any remaining meat juices from the pan over the lamb and serve.
Tips:
Recipe calculations per serving: Energy269kcal Protein 29g Fat 11g Saturates 4.2g Carbohydrate 14g Fibre 3g Salt equivalent 0.7g Iron 4.2mg
Recipes you may also like