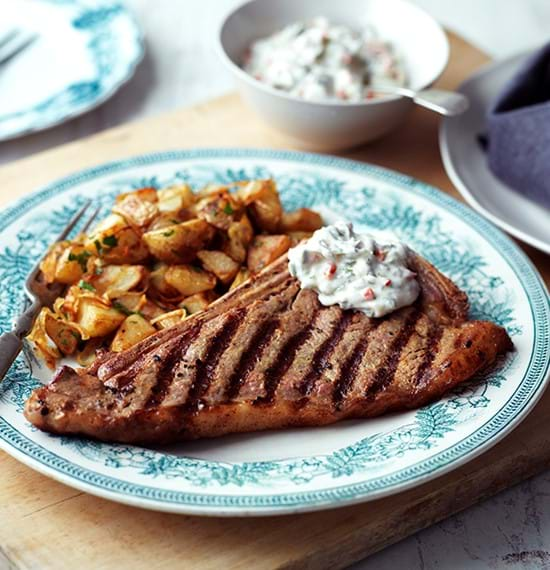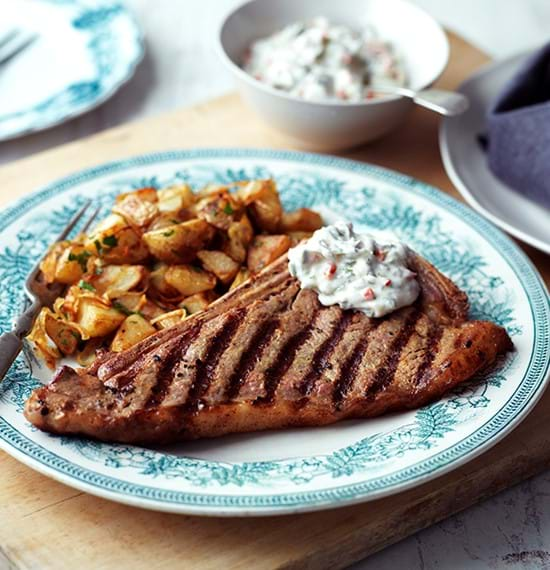 Sirloin Steaks with Flaming Mayonnaise
Bone-in sirloin steaks seasoned and brushed with mustard oil make a delicious supper dish for two. The steaks are pan fried or popped on the barbecue and served with a flaming mayonnaise made with freshly chopped chillies and parsley.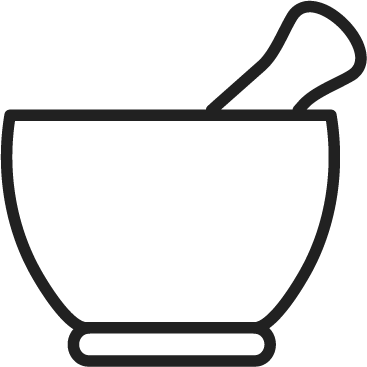 prep time
0 mins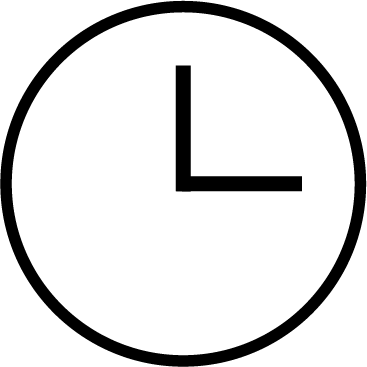 cook time
10 minutes serves
2 people
Based on a 2cm thick steak
To Cook Rare: 2½ minutes on each side
To Cook Medium: 4 minutes on each side
To Cook Well Done: 6 minutes on each side
Ingredients
2 lean bone-in sirloin steaks

10ml/2tsp Dijon or English mustard

2 teaspoons rapeseed or olive oil

For the Flaming Mayonnaise:

5 tablespoons half or reduced fat mayonnaise

1 tablespoon freshly chopped parsley or mint

1 small red chilli, deseeded and finely chopped
Method
To prepare the flaming mayonnaise; in a small bowl mix all the ingredients together, cover and chill in the fridge until required.
Heat a griddle pan over a moderate heat, or alternatively heat a prepared barbecue.
In a small bowl mix together the mustard and oil. Season the steaks and brush with the mustard oil on both sides.
Cook the steaks according to your preference.  Remove the steaks from the pan or barbecue and transfer to a plate.
Serve the steaks with the flaming mayonnaise and sauté onions and potatoes.
Tips:
Flat iron steaks work well in this recipe too. Use the cooking times below: Rare -2 minutes on each side Medium Rare - 3-4 minutes on each side Medium - 5-7 minutes on each side. Transfer the steaks to a warm plate, cover with foil and rest for 5-10 minutes before serving.
Recipes you may also like