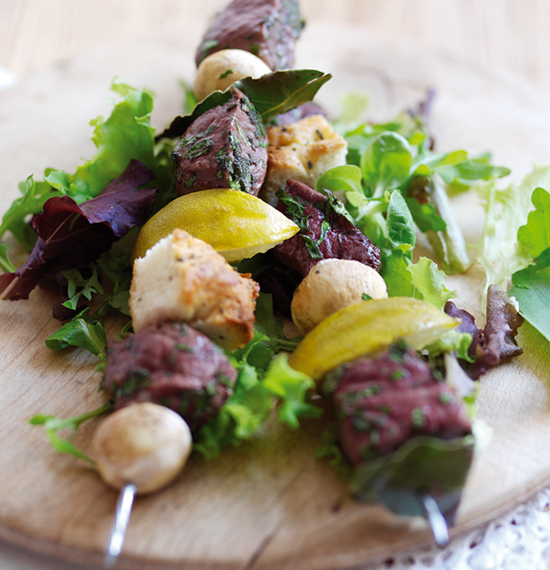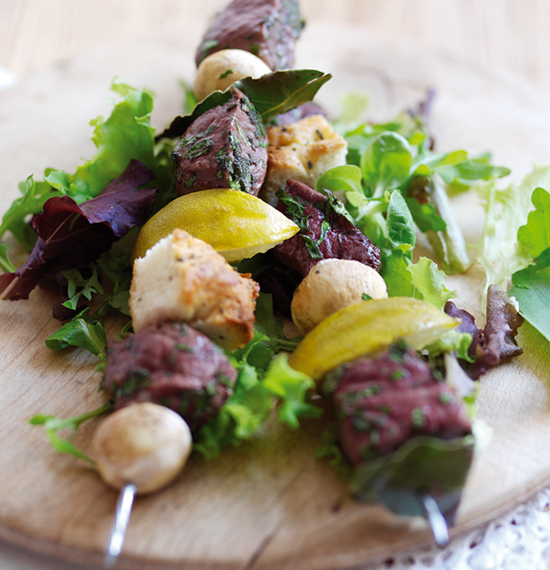 Steak and Parma Ham Skewers with Sage
Eat Serve the skewers with a crisp green salad. Tip: For extra speed prepare the skewers 24 hours in advance, cover and store in the refrigerator until required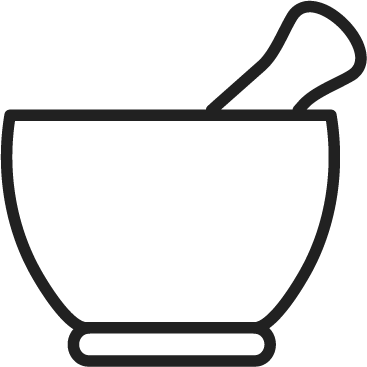 prep time
20 mins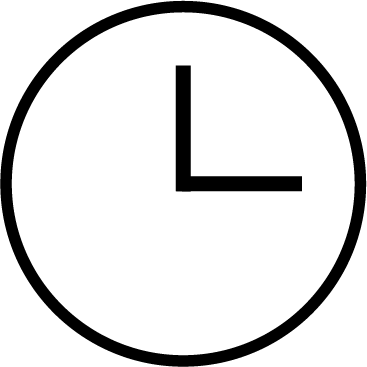 cook time
20 minutes serves
6 people
Ingredients
4 thick lean rump or sirloin steaks, cut into 2.5cm/1inch cubes

Salt and freshly milled black pepper

Small handful freshly chopped sage and parsley leaves

30ml/2tbsp olive oil

1 small focaccia bread, cut into bite-sized chunks

10-12 fresh bay leaves

1 lime, cut into 8 wedges

10-12 whole baby button mushrooms or cherry tomatoes

6 slices Parma ham or streaky bacon, rolled and cut in half lengthwise, optional
Method
Preheat the oven to Gas mark 7, 220°C, 425°F.
In a large bowl mix together the beef, seasoning, sage, parsley and olive oil. Toss gently.
Thread the beef with the remaining ingredients on to 6 metal or wooden skewers
Place in a large roasting tin and roast in a preheated oven for 10-15 minutes, turning occasionally.
Alternatively, place the skewers on a foil-lined prepared barbecue and cook for 12-16 minutes turning occasionally.
Serve the skewers with a crisp green salad.
Tips:
For extra speed prepare the skewers 24 hours in advance, cover and store in the refrigerator until required.