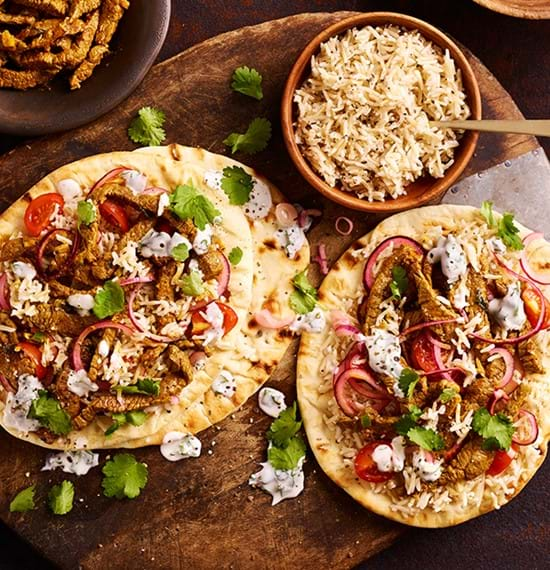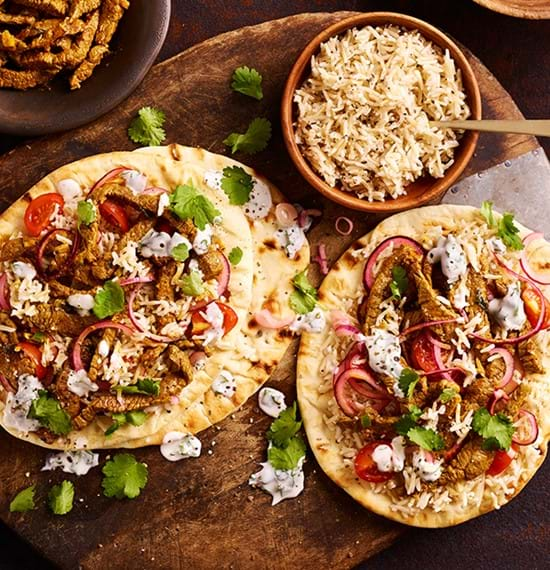 Spicy Beef Flatbreads
A spicy combination of marinated beef strips combined with yogurt, fresh coriander, onion, tomatoes and cooked rice, nestled on top of warm flatbreads or tortillas.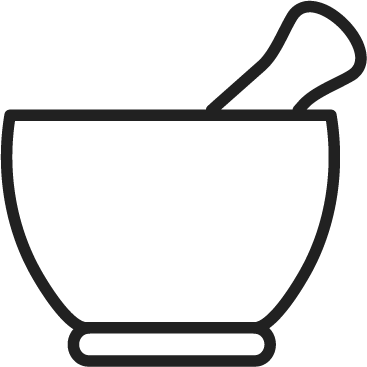 prep time
10 mins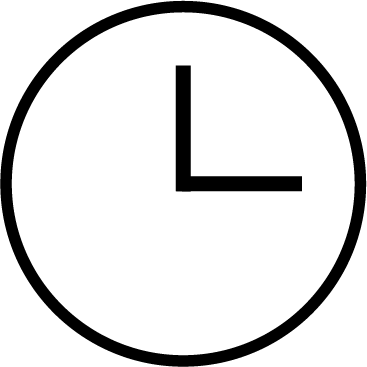 cook time
10 minutes serves
4 people
Ingredients
400g lean topside beef steaks, cut into strips

2 teaspoons fresh ginger, peeled and finely chopped

1 large garlic clove, peeled and finely chopped

1 green or red chilli, deseeded and finely chopped

4 teaspoons prepared tikka paste

6 tablespoons natural low-fat yogurt

1 small bunch fresh coriander, finely chopped

Juice of 1 lime

1 small onion, peeled and thinly sliced

6 small cherry tomatoes, quartered

1 x 250g microwavable wholegrain basmati or wholegrain rice pouch

4 flatbreads or tortilla wraps

2 teaspoons oil

Freshly chopped coriander, to garnish
Method
In a large bowl put the ginger, garlic, chilli, tikka paste, 2 tablespoons of yogurt and half the coriander. Add the beef, season, stir gently to combine, cover and set aside to marinate for 10 minutes.
Meanwhile, in a small bowl mix together the remaining coriander, yogurt and half the lime juice.
In a separate small bowl mix together the onion and tomatoes with the remaining lime juice.
Cook the rice in the microwave according to the packet instructions and set aside, then warm the flatbreads or tortillas.
Heat the oil in a non-stick pan until hot. Stir-fry the beef for 2-3 minutes. Assemble the flatbreads or tortillas with the rice, onion and tomato mix, beef, coriander leaves and a dollop of the yogurt mix.  Roll up as required and serve immediately with a side salad.
Recipes you may also like